Walmart Updates Disc-to-Digital Program, Adds Facebook App
By Rachel Cericola
Last March, Walmart announced its Disc-to-Digital Service. The concept was pretty simple: Customers could bring DVDs and Blu-rays into the store and get a digital copy made for a fee. Well, people are kind of lazy, so Walmart is adding the new Disc-to-Digital In-Home Service.
The company is actually making the digital transition possible right from your couch and your Walmart-owned VUDU account. Starting later this month, the new service will be available through the VUDU website and the VUDU To Go App for Macs and PCs.
Once you have the software loaded on your computer, you can search for a previously purchased disc -- as long as it's a title from one of the studios participating in the program. At launch, the program partners will include DreamWorks Animation, Lionsgate, MGM Studios, Paramount Home Media Distribution, Sony Pictures Home Entertainment, Twentieth Century Fox Home Entertainment, Universal Studios Home Entertainment and Warner Bros. Home Entertainment.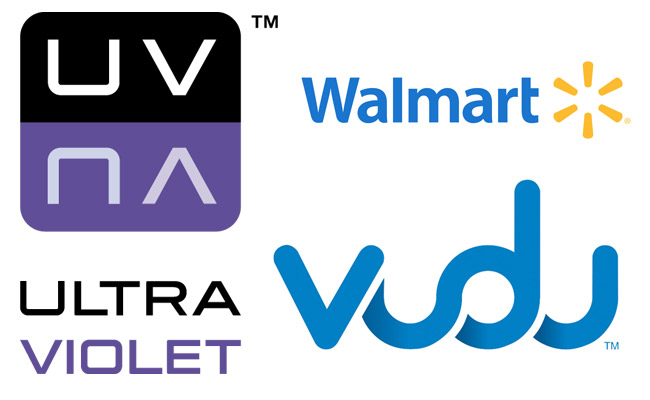 Then, you have a little choice to make. The options include having a standard DVD or Blu-ray transformed into an UltraViolet Digital Copy for $2 or users can upgrade a standard-def DVD to an HD digital copy for $5. The UltraViolet copy lives in the cloud, where it can be accessed from a variety of web-enabled devices. Customers can stream purchased titles through the VUDU To Go App on iOS and Android devices, as well as through one of the 300 or so web-connected devices with support for VUDU.
Walmart also announced plans for a new Facebook Entertainment App. Starting in February, this little perk will give frothing movie fans access to exclusive movie content. In exchange, you can submit online movie reviews and even help the company determine what movies are sold in-store and online through a web-based voting system.
"From Smartphones to Smart TVs, our customers are consuming and sharing content more than ever," said John Aden, Walmart's executive vice president for general merchandising. "We see a great opportunity to provide our customers with accessible and affordable tools to help them bring their movie collections into the digital age. In addition to Disc-to-Digital, Walmart's new Entertainment Facebook app will give movie fans a starring role by serving as place for them to share, interact with and choose the movies they want to see in our stores and online -- ultimately enhancing the way people watch and enjoy movies."
VUDU recently added to its app selection, with a version for Android users. Also, the company is still offering 10 free pre-selected movies to users that sign up for a new VUDU account and link it to a new or existing UltraViolet account.

For More Information: