Walmart Buys VUDU Digital Streaming Service
By Rachel Cericola
Since its launch in 2007, VUDU has been a wonder -- in other words, we've wondered how they've managed to stay alive in the fiercely competitive movie download market.  Of course, getting out there early with a high quality, easy to use movie download set-top box didn't hurt, but it's tough for a startup to go against giants like Netflix and Amazon.

The streaming movie service no longer has to worry. Walmart has announced plans to buy VUDU and all of its assets.

VUDU has actually built a nice name for themselves. Over the past year or so, they started to concentrate less on their own set-top box, and wheel and deal into a ton of partnerships. At last month's Consumer Electronics Show, the company said that by the end of 2010, they would be streaming to products made by LG, Mitsubishi, Samsung, Sanyo, Sharp, Toshiba and VIZIO.

More recently, VUDU announced plans for VUDU Apps, a selection of web-based content, including Twitter, Facebook, Flickr, Pandora, and more.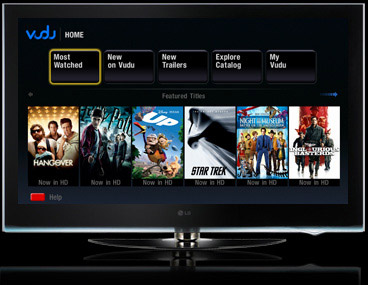 So is Walmart planning to take on Netflix, Amazon, and all of the other streaming services out there? That would make sense, but the company hasn't mentioned its plans yet. Currently, VUDU boasts the largest instant HD movie library in 1080p, which also features Dolby Digital Plus 5.1 surround sound. They currently offer 16,000 movie and TV titles -- some to rent and some to own -- and 2,200 of those are in HD.

The deal between Walmart and VUDU is expected to close in the next few weeks.

Also Check Out:
A Few VUDU-enhanced Favorites: