ViewSonic Starts Shipping Pro9000 1080p Laser LED Hybrid Projector
By Rachel Cericola
ViewSonic is mixing things up in the projector market -- literally. The company just announced the Pro9000 Full HD 1080p Laser LED Hybrid Home Theater Projector.
Claiming to be the first of its kind, the Pro9000 combines LED light and lasers as a single light source. The end result promises bold, beautiful images that should blow away the performance of a typical mercury-light projector.
Designed for home theaters, the lamp-free Pro9000 features a full 1920x1980 HD native resolution, TI DarkChip technology, 1,600 lumens of brightness, and a 100,000:1 ultra high contrast ratio. It also welcomes a variety of external AV sources, via dual HDMI ports, as well as options for component, composite and S-Video, and RS-232 control. The Pro9000 also has two built-in 2-watt speakers in case external ones aren't available.
According to ViewSonic, the mercury-free laser and LED light sources can provide up to 20,000 hours of use, which is about five times the amount of conventional lamp projectors. And to make sure you get the maximum use out of this projector's lifespan, the Pro9000 also has an instant on/off feature to keep the unit from overheating.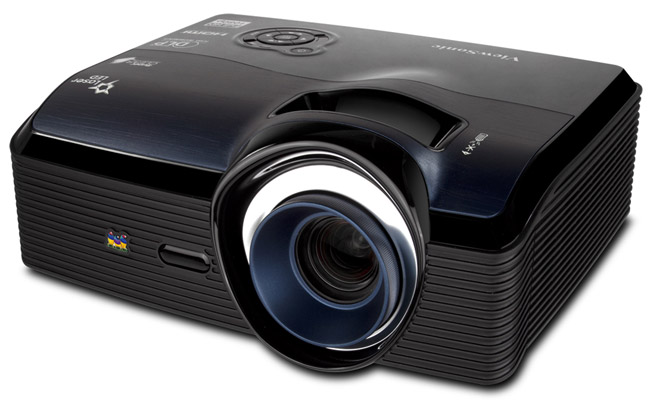 "As opposed to conventional lamp-based projection, the Pro9000 employs a laser LED hybrid light engine technology. By eliminating the color wheel, our Pro9000 projector produces astonishing, razor-sharp images, while dramatically decreasing ghost images and rainbow effects," said Roger Chien, product manager for ViewSonic. "We are proud to have been the first manufacturer to announce a Full HD hybrid projector of this kind, and are thrilled to announce its availability to cinema enthusiasts, audio-video and commercial installer pros."
ViewSonic has started selling the Pro9000 Laser LED Hybrid Projector, with an MSRP of $2999. That price also includes a 3-year limited warranty on parts, labor and the light source, as well as one year of Express Exchange Service.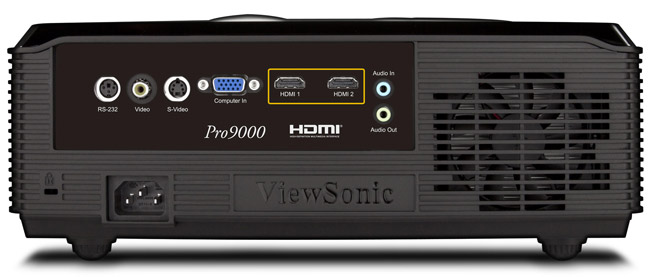 Where to Buy: