Video Game Deals: Sony PlayStation 3 Gaming Console: $259.99 Shipped
By Rachel Cericola
The AV cabinet can be a super-scary place. Instead of trying to stuff more components into that overcrowded space, a lot of people look for a Blu-ray player that can multitask. Of course, some people just want a little fun in everything they own.
The Sony PlayStation 3 can please both camps. Frankly, no component works harder than the PS3. For years now, the company has been perfecting what this super-slim console can do. It's a gaming console, it's a Blu-ray player, and it can do both of those things in 3D. Yes, it's not just for games anymore. It's also not uber-expensive -- at least not today.
Amazon has listed the 320GB PlayStation 3 as today's Gold Box Deal. That means that for one day (Tuesday, March 26, 2012), you can save on the cost of this console. Right now, Amazon is knocking 13 percent off the price of the PS3, making your final cost just $259.99. This is $40 off the list price and also includes free shipping. Find out more on Amazon's Gold Box Deal page: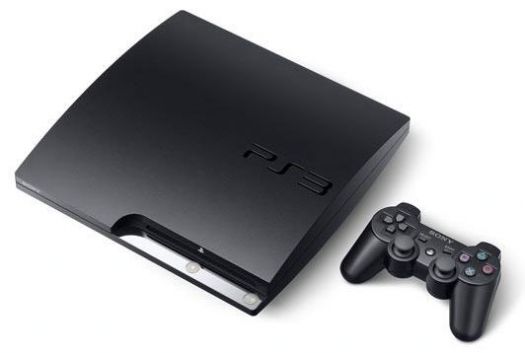 This isn't the old clunky model that they had in the back of the warehouse, either. This is the super-slim model with the 320GB hard drive. That should give you a little space for your photos, music, movies, and yes, those games.
If you need to give your thumbs a break for a while, the PS3 offers a wealth of eye-popping entertainment for non-gamers, too. In fact, this is a very popular home theater solution, since it packs in a Blu-ray player with 3D support. It has an HDMI output that can deliver a full 1080p HD resolution. It also has a ton of built-in web features, including access to Netflix and other entertainment through the PlayStation Network (that membership is free with this purchase!).
Other features include built-in WiFi, Bravia Synch support, and two USB ports. It also comes with one of the Dualshock 3 wireless controllers. Find out more about the PS3 and this offer on Amazon's product page:
It's important to note that you'll need to go to that product page to order. Just make sure you are ordering directly through Amazon and not one of the retailer's third-party merchants. Amazon is the one offering this deal, as well as the free shipping. Also, you may want to do that soon. Since this is Amazon's Gold Box Deal, the discount will be pulled at the end of the day or whenever the retailer runs out of stock!
Also Check Out:
Please note: all deals posted on Big Picture Big Sound are current as of the posting date and time. These deals are frequently time- or stock-limited and generally do not last. Final pricing and stock are determined by the individual deal provider, not by Big Picture Big Sound so you will need to click through on the offer link to see if it is still available. Through our affiliate relationships with many online vendors, Big Picture Big Sound may earn a small commission on any referred sale.