Verizon Streams Full HD 3D FiOS TV to Panasonic Blu-ray 3D Players
By Rachel Cericola
If you're wondering where all the 3D content will be this year, you might want to look into Verizon FiOS and a Panasonic Blu-ray 3D player. The two companies are out at this week's Consumer Electronics Show, delivering a demo that uses a Panasonic Blu-ray 3D player to deliver full high-def 3D content via FiOS TV.
Verizon says that the service's all-fiber-optic network will preserve the complete 1080p picture resolution. The CES demo was a success, and logged in a bit rate of up to 18Mbps. That's double the rate used by most cable providers.
"We're proud of our work with Verizon to develop this Full HD 3D streaming capability," said Eisuke Tsuyuzaki, chief technology officer at Panasonic Corporation of North America. "Panasonic has always believed that the best way to view 3D is via a Full HD, 1080p resolution image, but until now the only option available has been on Blu-ray Disc media. Over Verizon's high-bandwidth FiOS network, we've now shown that this kind of innovation can be accomplished by a premium television service like FiOS as well."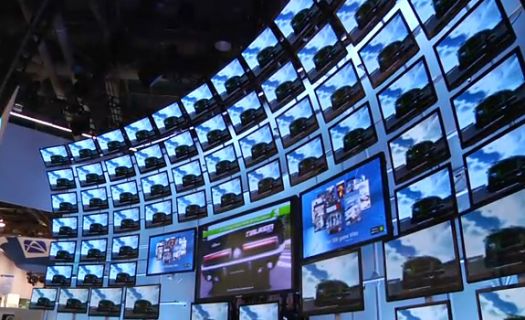 Neither company has made any formal announcements about the service or which Panasonic products will be compatible with FiOS TV. Stay tuned for details as they are released.
For More Information: