This Week on Blu-ray: The Beatles, Burt Wonderstone, The Call, Shoah, and more!
By Rachel Cericola
This summer weather has us moving in slow motion and reaching for the air conditioner. If you aren't near a beach and/or pool, now is the perfect time to crank up the air and watch a few movies. Speaking of slow, last week wasn't exactly exploding with new Blu-rays. This week, it looks like the studios are making up for that with a few choice selections.
One of those is The Beatles: Help, which is finally making its Blu-ray debut. Um, it's The Beatles! The Fab Four! This was the group's second theatrical release, but definitely not their weirdest. That said, the music alone makes this one our spotlight for the week.
If you're not a fan (what?), there are several other interesting options for the week, including a very magical Steve Carell, a suspensful Halle Berry flick, a trippy sci-fi romance, and a heartbreaking Holocaust documentary.
Did we miss one of your favorites for the week? Have something to say about one of this week's new releases? Sound off in the comments below. Otherwise, all of these titles are out as of June 25, 2013, except where noted. Enjoy!
---
The Beatles: Help
This super-fun mid-60s flick was the Fab Four's second theatrical outing. It didn't hurt that it was paired with one of the supergroup's best albums (this is not up for discussion!). This one finds Ringo in possession of a special ring, making him the target of a cult. As the gang makes their getaway, there's some weirdness -- and a lot of great music.
After 48 years, this classic is getting a 1.77:1 image and several audio options, including DTS-HD Master Audio 5.1, LPCM 2.0 and Dolby Digital 5.1. The single-disc release also has a decent amount of extras, including a short on the restoration, interviews, trailers, and a missing scene. [Capitol/Universal]
---
Shoah
Director Claude Lanzmann's must-see documentary certainly isn't for everyone. Aside from the fact that it's a shockingly brutal look at the Holocaust, it's also a whopping 9.5 hours long. During that time, you'll hear from survivors, witnesses and perpetrators, as well as see some of the events through archival footage.
Criterion has given the acclaimed film a 1.37:1 image and a PCM 1.0 track. However, the most surprising part of this single-disc release is the number of special features. Yes, despite the film's runtime, there are plenty of extras, including several lengthy interviews, the film's trailer, and a 60-page booklet. [Criterion]
---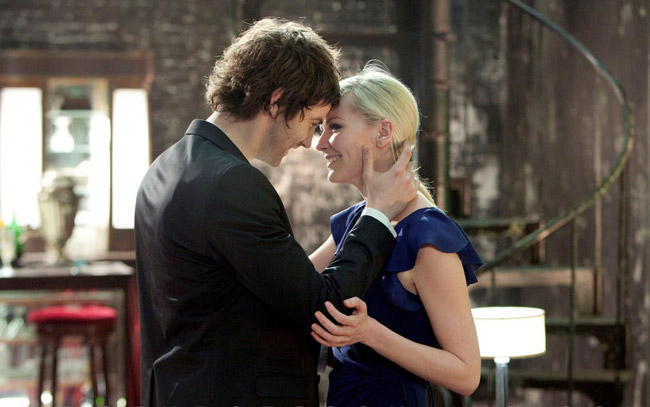 Upside Down
This sci-fi romance pairs up Jim Sturgess and Kirsten Dunst as lovers kept apart in every way possible. Forget social class. The pair are actually being kept apart by gravity. Despite being pulled apart by that, the two manage to reunite. Now that's a strong bond! Unfortunately, it doesn't seem like there's going to be a happy ending, especially when the interplanetary-border patrol gets involved.
Millennium has given this small flick two separate releases. A single-disc release has the 2D and 3D versions of the film on one disc. You can also opt for the 3-disc set, which has a 3D Blu-ray, a 2D Blu-ray, and a standard-def DVD. Both versions have a 2.35:1 image and options for Dolby TrueHD 5.1 or a Dolby Digital 2.0 track. There's also a slew of special features, including a making-of featurette, sketches and storyboards, several shorts with director Juan Solanas, deleted scenes, and more. [Millennium]
---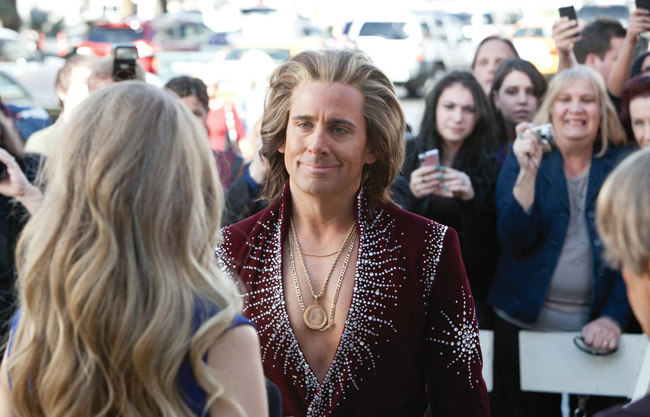 The Incredible Burt Wonderstone
Steve Carell is a super-tan, cheesy Vegas performer who has a falling out with his equally sparkly former partner (Steve Busemi). As if things couldn't get worse, his act it being phased out by street performer and brain rapist (his words), Steve Gray (Jim Carrey). The cast is the best trick that this comedy has going for it. Otherwise, don't expect a whole lot of magic. Olivia Wilde and James Gandolfini star.
Despite not having too many tricks up its sleeve, Burt Wonderstone has a nice 2.40:1 image. The DTS-HD Master Audio 5.1 track is servicable, but disappointing, given the film's plot. Otherwise, expect deleted scenes, a gag reel, a Carrey highlights reel, and a little something with David Copperfield. There's also a standard-def DVD and an UltraViolet Digital Copy. [Warner Bros.]
---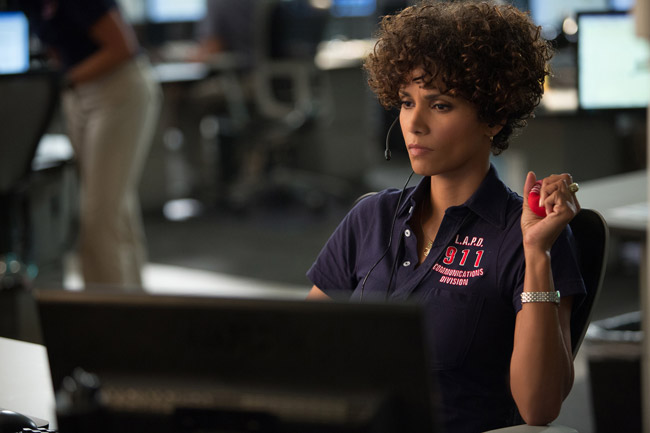 The Call
Halle Berry plays a 911 operator haunted by a call that went horrible wrong -- to the point where she had to leave her post. However, an emergency puts her back in the call center seat, where she finds herself as part of another murder plot in progress. Abigail Breslin, Morris Chestnut, Michael Eklund and Michael Imperioli also star in the surprise hit.
Sony has given this recent thriller a 1.85:1 image and a DTS-HD Master Audio 5.1 track. Otherwise, this release has a behind-the-scenes featurette, deleted scenes, an alternate ending, and a commentary track with Berry, Breslin, and director Brad Anderson. The 2-disc set also has a standard-def DVD and the UltraViolet Digital Copy. [Sony]
---
Also New This Week: