This Week on Blu-ray: Side Effects, True Blood, Beautiful Creatures, and More!
By Rachel Cericola
This week, we've got quite a few interesting Blu-ray releases. The supernatural is certainly well represented, as are a crop of favorite action heroes (both past and present).
However, this week spotlight goes to the 2013 drama Side Effects. Steven Soderbergh's thriller is filled with surprises, as well as an A-list cast. That lineup includes Rooney Mara, Jude Law, Catherine Zeta-Jones, and Channing Tatum.
If you aren't really all that interested in the twists and turns that can happen while on prescription drugs, we do have plenty of vampires, witches, and the return of Arnold Schwarzenegger.
Did we miss one of your favorites for the week? Have something to say about one of this week's new releases? Sound off in the comments below. Otherwise, all of these titles are out as of May 21, 2013, except where noted. Enjoy!
---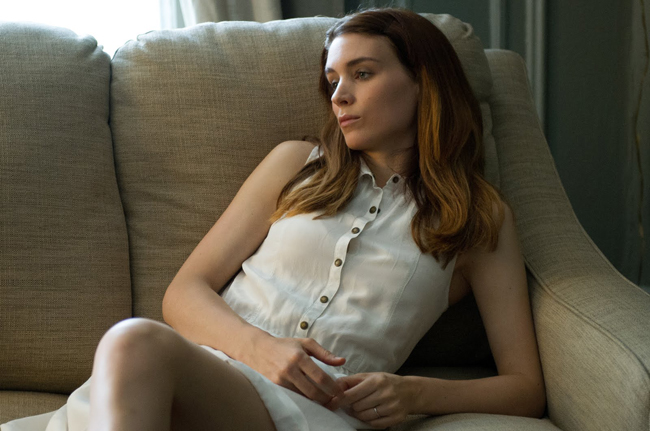 Side Effects
Rooney Mara strips off her dragon tattoo for a world of experimental drugs in this thriller from director Steven Soderbergh. It seems like your typical open-and-shut drama, but this flick is filled with plenty of twists and turns. It also has a stellar cast including Jude Law, Catherine Zeta-Jones, and Channing Tatum.
The new release has a pretty sharp 1.85:1 image and there's a decent DTS-HD Master Audio 5.1 track as well. The real downer (besides the subject matter) is the collection of extras included here. There's a short, weird production featurette and a trio of faux commercials and materials revolving around the drugs mentioned in film. Otherwise, the 2-disc set includes a standard-def DVD, a Digital Copy, and the UltraViolet Digital Copy. [Universal]
---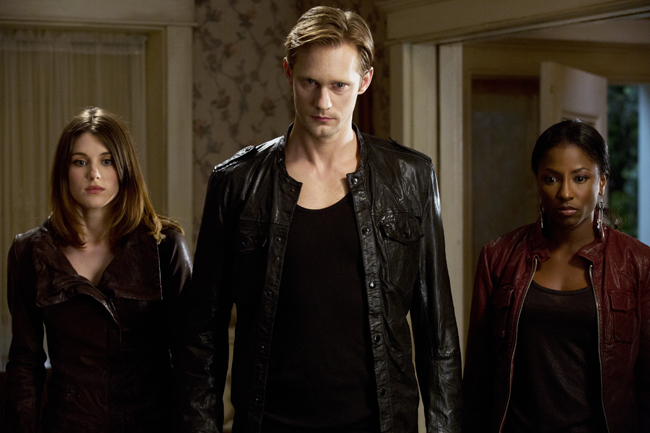 True Blood: The Complete Fifth Season
HBO is sucking another season out of America's sexiest vampires. This installment finds the large cast on the brink of a vampire war, Sookie (Anna Paquin) without a best friend, and an old vampire friend/foe ready to wreak havoc.
HBO has packed all 12 episodes from the season into this set, with a 1.78:1 image and a DTS-HD Master Audio 5.1 mix. The package has a total of seven discs, with two of those spreading the season across standard-def DVDs. Other features include a peek at The Authority, an interactive "re-Vamped" guide and archive, five audio commentaries, an enhanced viewing mode, and a short titled, "True Blood Episode Six: Autopsy." Also worth mentioning is that this set comes with a Digital Copy of the season. [HBO]
---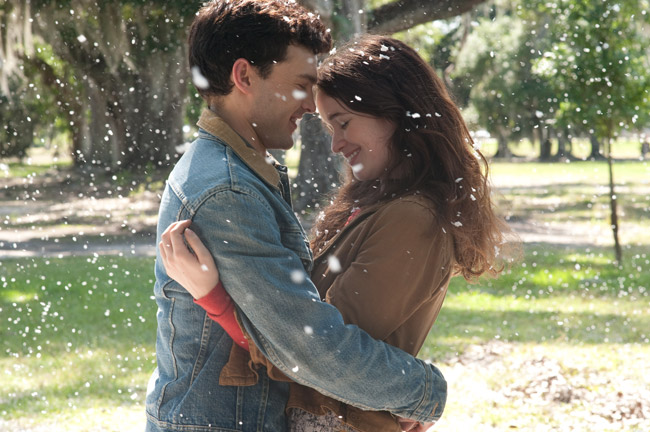 Beautiful Creatures
The Twilight throne isn't even cold yet. However, we already have a new supernatural love story looking to take its place. Ethan (Alden Ehrenreich) is a normal boy with a boring life, except for the fact that he has a girlfriend (Alice Englert) who just happens to be a witch. Based on the novel by Kami Garcia and Margaret Stohl, the film also stars Jeremy Irons, Emma Thompson, Amy Rossum, and Viola Davis.
The audio and video are bit of a mixed bag, but you can expect a 2.40:1 image and a DTS-HD Master Audio 5.1 track. The 2-disc package also has deleted scenes, trailers, and six super-short featurettes, as well as the standard-def DVD and an UltraViolet Digital Copy of the movie. [Warner Bros.]
---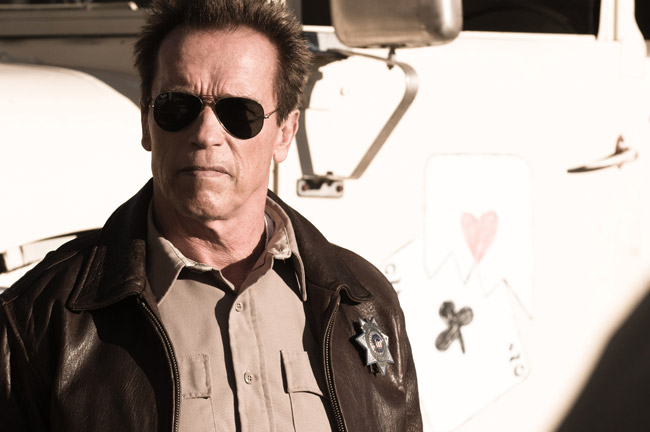 The Last Stand
Hollywood welcomed Arnold Schwarzenegger back to the big screen with this 2013 action film. Hello, Hollywood? Anyone? OK, the film did really poorly at the box office. Like, it actually lost money. However, it does have Arnie hunting down a drug dealer with a modified Chevrolet Corvette C6 ZR1. It also pairs the aging action hero with Johnny Knoxville, Forest Whitaker, Rodrigo Santoro, Peter Stormare, Jaimie Alexander, Luis Guzmán and Harry Dean Stanton.
Aaah-nold only gets a single-disc release for this one, even though it has a nice 2.40:1 image and a DTS-HD Master Audio 7.1 track. Other features include deleted and extended scenes, a peek at some weapons, a blip with Knoxville and Alexander, a short that dissects the car chase, and a making-of featurette. The set also includes both the Digital Copy and the UltraViolet Digital Copy. [Lionsgate]
---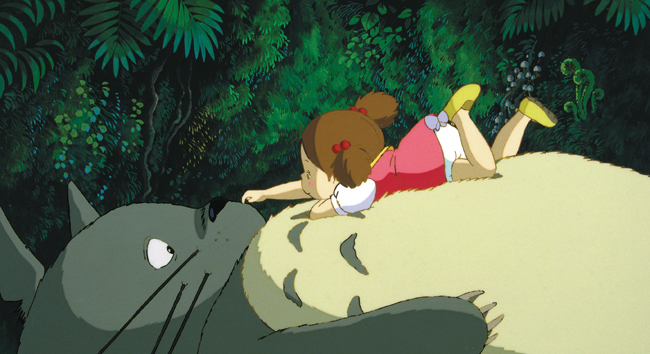 My Neighbor Totoro/Howl's Moving Castle
Disney is giving Hayao Miyazaki fans a double dose of the director's works this week. Although 2001's Spirited Away took the Oscar, My Neighbor Totoro is certainly one of the director's most beloved films. It has two sisters (voiced by Dakota and Elle Fanning) meeting up with a mysterious, adorable forest creature called Totoro. Howl's Moving Castle is just as magical, about an 18-year-old outcast who befriends a flamboyant wizard.
Both releases have a 1.85:1 image and a standard-def DVD paired with each package. Totoro's 25th anniversary gets a DTS-HD Master Audio 2.0 track and a slew of supplements, including several shorts with Miyazaki, pieces about the location and the score, something on the voice cast, and more. Howl's audio gets a bump to 5.1 and has extras about the voice cast, Miyazaki's visit to Pixar, Pete Docter, and a full-length peek at the film's original storyboards. [Disney]
---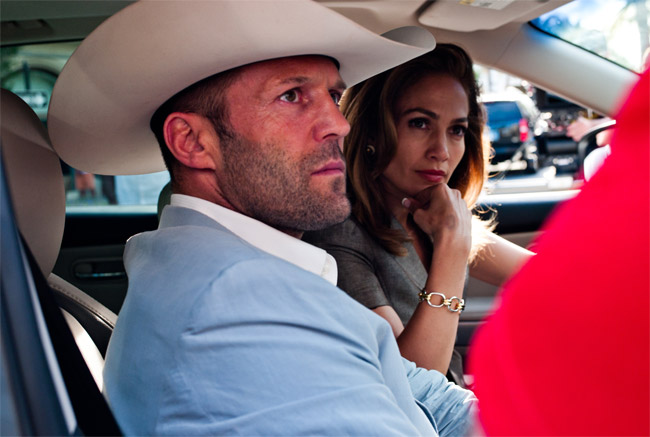 Parker
The character from Donald E. Westlake's book series has a certain code of ethics. The film is another story. Director Taylor Hackford (The Devil's Advocate) hands this one over to high-octane action hero Jason Statham, with Jennifer Lopez, Nick Nolte, Michael Chiklis, Clifton Collins, Jr., and Patti LuPone all in tow.
Say what you want about Statham's work (go ahead, we'll wait), but the guy's films are always busting with eye candy. Expect this one to be very similar, with a 2.40:1 image and a DTS-HD Master Audio 5.1 mix. The single-disc release also has the Digital Copy and the UltraViolet Digital Copy, as well as two shorts about the character, something on the special effects, a making-of short, and Hackford's solo audio commentary. [Sony]
---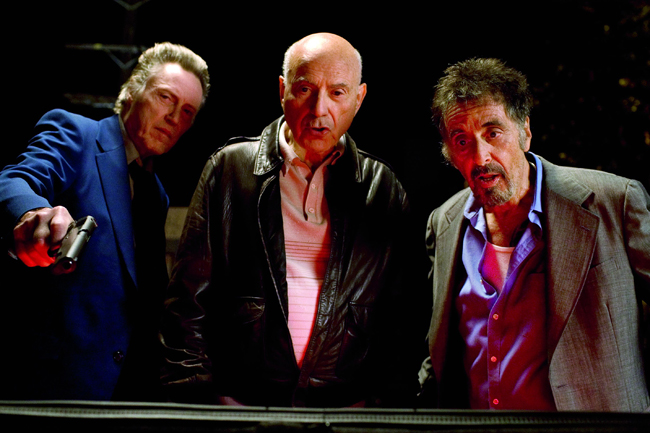 Stand Up Guys
Lionsgate got Al Pacino, Christopher Walken and Alan Arkin to play three aging gangsters looking for one last score. Unfortunately, it wasn't this movie. Short Circuit star Fisher Stevens directs the film, which includes Julianna Marguiles, Lucy Punch, Katheryn Winnick and Bill Burr.
The single-disc release has a 2.40:1 image, a DTS-HD Master Audio 5.1, the Digital Copy and the UltraViolet Digital Copy. There are also a bunch of special features, including a commentary track with Stevens, something on the stunts, a making-of short, deleted scenes, and a piece on Jon Bon Jovi's musical contributions to the movie. [Lionsgate]
---
Also New This Week: