This Week on Blu-ray: Lincoln, Veep, Star Trek Enterprise, and more!
By Rachel Cericola
Another week, another Oscar nominee. Over the past few weeks, there has been a flood of Oscar-nominated films flocking to Blu-ray. This week is no exception.
Our pick of the week has to be Lincoln. Steven Spielberg's biopic is a lengthy look at the 16th president's last few months in office -- and most notably, his fight to make the 13th Amendment happen. Daniel Day-Lewis earned every inch of his Best Actor Oscar, but there are several other noteworthy performances (which we talk about below).
Otherwise, the week has a ton of TV shows popping up on Blu-ray. There's a little something from HBO, Showtime and even the UPN (remember them?). There's also a badass Brad Pitt, in the underrated crime drama Killing Them Softly.
Did we miss one of your favorites for the week? Have something to say about one of this week's new releases? Sound off in the comments below. Otherwise, all of these titles are out as of March 26, 2013, except where noted. Enjoy!
---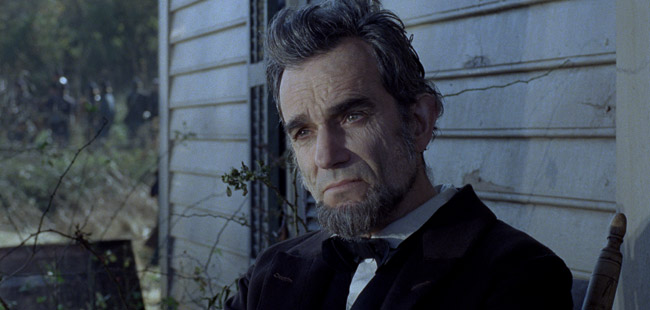 Lincoln
Steven Spielberg didn't snag the Best Director Oscar, but his look at the 16th president is a pretty perfect biopic. At 150 minutes, Lincoln is a bit long, but that's because it has so many awesome actors in it! Besides Daniel Day-Lewis in the Oscar-winning title role, look out for Sally Field, Tommy Lee Jones, Gloria Reuben, Joseph Gordon-Levitt, David Strathairn, James Spader, Hal Holbrook, Tim Blake Nelson, John Hawkes, and countless others.
Disney has given this film the presidential treatment, releasing 2- and 4-disc versions of the acclaimed drama. Both have a 2.40:1 image that's dark, but depicts the time period perfectly. Each one also has a DTS-HD Master Audio 7.1 track, two short featurettes, and a standard-def DVD. The 4-disc version adds in a Digital Copy of the film and an entire Blu-ray of additional special features. That version may be worth the extra money for the four extra featurettes -- and specifically, the 27-minute "Living with Lincoln." [Disney]
---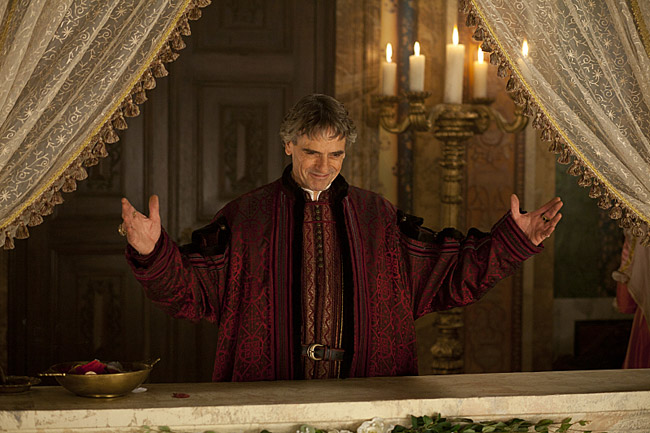 The Borgias: The Complete Second Season
Corruption, murder, power and sin; it's just another season of The Borgias. Neil Jordan's lavish Showtime series is back with Jeremy Irons as the manipulative patriarch Rodrigo Borgia, also known as Pope Alexander VI. The season also includes sibling rivalry, revenge and an unlikely alliance. Holliday Grainger, François Arnaud, David Oakes and Colm Feore also star.
The 3-disc set has all 10 hour-long episodes from the second season, with a 1.78:1 image and Dolby TrueHD 5.1 sound. It also includes interviews and behind-the-scenes peeks, "The World of Borgias" featurette, and the first two episodes of House of Lies and Californication's fifth season. [Paramount]
---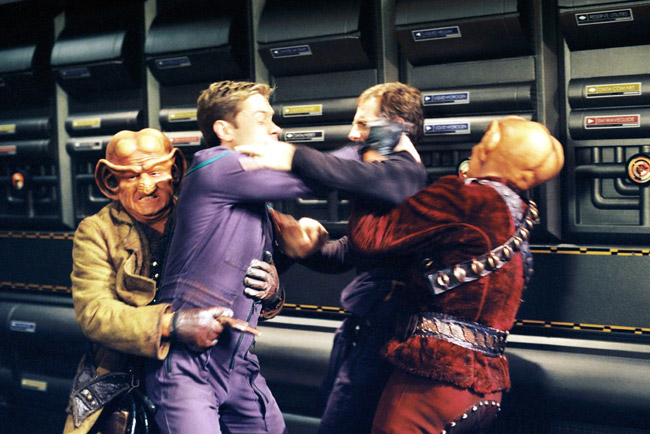 Star Trek: Enterprise - Season One
Long before James T. Kirk, there was Captain Jonathan Archer (Scott Bakula) -- at least according to this Star Trek spinoff. Set in the 22nd century, this is when interstellar travel was still in its infancy. The franchise is a whole other story, with this installment being the last in an 18-year run of original Star Trek shows.
Star Trek fans shouldn't be disappointed with this 6-disc set. It has a 1.78:1 image, a DTS-HD Master Audio 5.1 track and an out-of-this-world collection of extras. That crop includes commentaries, deleted scenes, a spotlight on Scott Bakula, and several other featurettes including the brand new doc, "To Boldly Go: Launching Enterprise." [Paramount]
---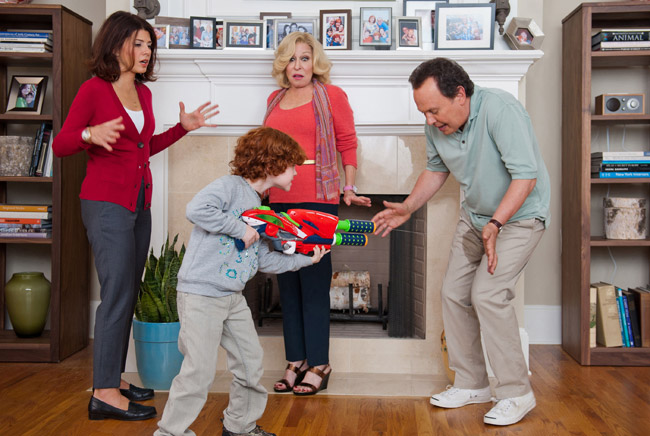 Parental Guidance
Billy Crystal hasn't had an on-screen film role since 1999's Analyze This. How he got lured back to the big screen for this is beyond comprehension. Blame Bette Midler, maybe? The two star as grandparents Artie and Diane, who get left home alone with three crazy kids. Sound hilarious? Our own David Kempler begs to differ.
Expect this release to come packing a 1.85:1 image, a DTS-HD Master Audio 5.1 soundtrack, a standard-def DVD and a Digital Copy of the movie. It also has a small collection of special features, including audio commentary with director Andy Fickman and Billy Crystal, deleted scenes with optional director commentary, a gag reel and something called, "FXM Productions Presents: In Character with Billy Crystal, Bette Midler, Marisa Tomei." [Fox]
---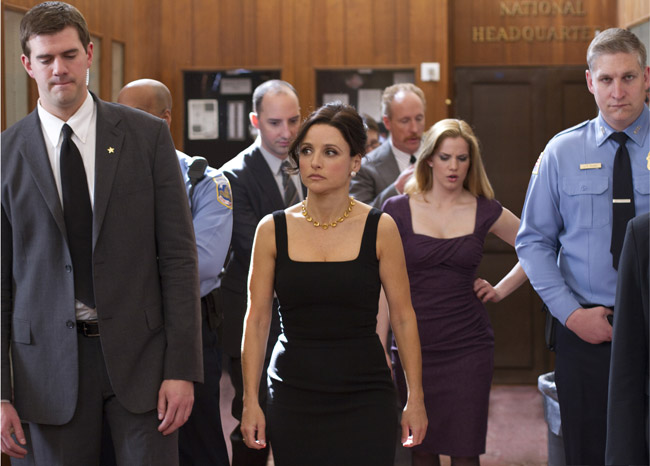 Veep: The Complete First Season
Jerry Seinfeld, Michael Richards and Jason Alexander haven't had the best track record with post-Seinfeld projects. Out of the sitcom's fab four the one that has persevered has always been Julia Louis-Dreyfus. After five seasons of The New Adventures of Old Christine, the actress struck comedy gold with HBO -- literally, she got an Emmy for her role as Selina Meyer, the Vice President of the United States. The freshman sitcom also has a stellar back-up cast, including Anna Chlumsky, Tony Hale, Matt Walsh, Reid Scott, Timothy Simons and Sufe Bradshaw.
HBO's set has the show's first eight episodes across two Blu-rays, with options for standard-def DVD, a Digital Copy and an UltraViolet Digital Copy included. The Blu-rays include a 1.78:1 image, a lone DTS-HD Master Audio 5.1 track, 12 audio commentaries, deleted scenes, a behind-the-scenes featurette and two other shorts. [HBO]
---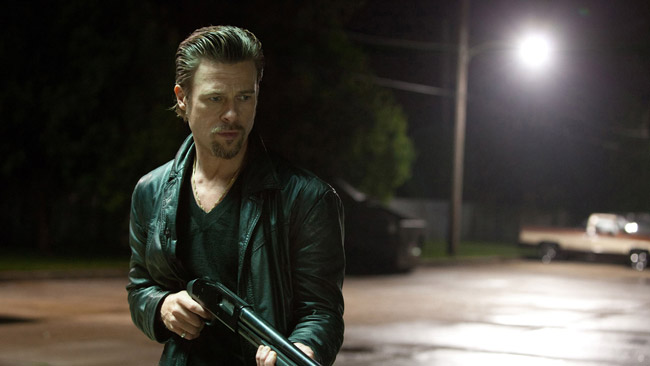 Killing Them Softly
Brad Pitt's crime drama didn't crush the box office, but it did fairly well with critics (just not our own David Kempler). He stars as an enforcer hired to restore the order after an incident at a mob-hosted poker game. Richard Jenkins, James Gandolfini, Ray Liotta, Scoot McNairy, Ben Mendelsohn, Vincent Curatola, Max Casella, Trevor Long, Slaine and Sam Shepard also star.
Expect a sharp 2.40:1 image, with a lone (but loud) DTS-HD Master Audio 5.1 track. The 2-disc set doesn't have much in the way of extras though, offering just deleted scenes, a 6-minute making-of featurette, a standard-def DVD, a Digital Copy and the UltraViolet Digital Copy. [Anchor Bay]
---
Jurassic Park
Ready to revisit Jurassic Park? Before you get too excited, know that Universal is just unleashing all of the entries in the previous Jurassic Park Ultimate Trilogy as individual releases. Does it matter? It's dinosaurs, people! For that reason, I'm not going to get too much into the movies, the AV or the extras. (Also, you could just read our Jurassic Park Ultimate Trilogy Review.). However, if you didn't bother buying the 2011 box set, you may want to snag one (or all three) of these. Just know that the studio will be releasing Jurassic Park 3D very soon, on April 23, 2013. [Universal]
---
Also New This Week: