The Wizard of Oz Gets an IMAX 3D Makeover for Its 75th Birthday
By Chris Boylan
We're Off to See the Wizard!
The beloved family classic, "The Wizard of Oz," which debuted in theaters in 1939, has gotten an early 75th birthday present: an extensive digital restoration and conversion to the IMAX 3D format. Opening this Friday, September 20, 2013 for an exclusive one week engagement in select IMAX theaters, "The Wizard of Oz" looks and sounds better than it ever has and is poised to bring in a whole new generation of fans.
In a project that spanned over 16 months, more than 1,000 people worked on the restoration of the film and conversion to 3D. Starting with an 8K ultra high resolution scan of the original Technicolor camera negative, the Warner and IMAX teams first worked to restore the image and sound for a standard 2D version. Then, working with Prime Focus, the restoration team created a depth map of each film frame to construct the 3D image, enhanced by the use of a rotoscope to refine the depth of field and size of on-screen objects.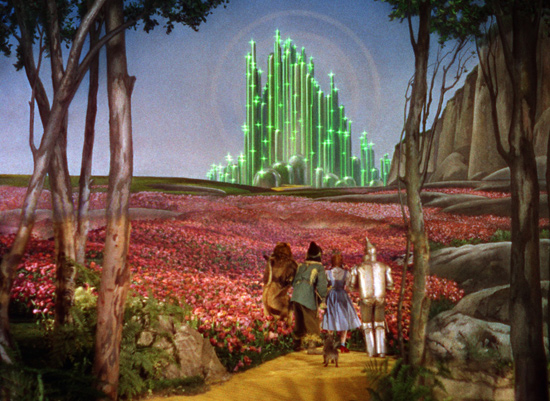 The result of the restoration is a gorgeous-looking and sounding film with subtle but effective use of depth. We checked out a family screening of the film in New York this past weekend at the AMC Loews Kip's Bay IMAX Theater and my kids (8 and 9) were enthralled. Even my son, who was not previously a big fan of the film, admitted that it looked "pretty cool." My daughter clicked her own ruby slippers three times after the show, but alas, we still had to ride the subway home.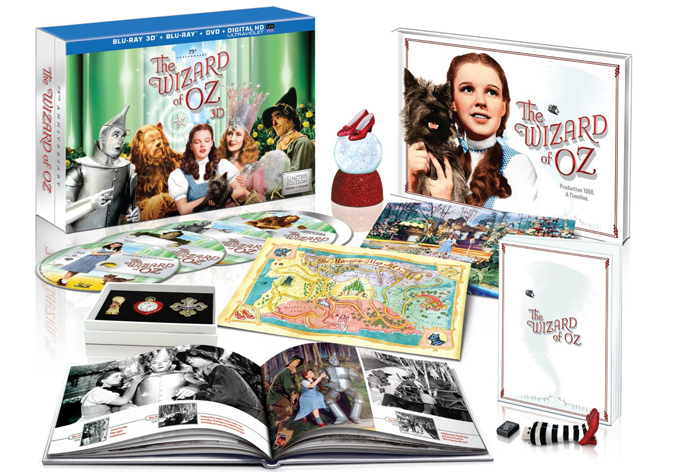 On October 1, Warner Bros. Home Entertainment will release the film in a 75th Anniversary Limited Collector's Edition. This extensive Blu-ray Boxed set will include the restored 2D and 3D versions of the film as well as copies on DVD and Ultraviolet. A new documentary, "The Making of the Wonderul The Wizard of Oz" will be included in the set, along with additional features and exclusive collectibles. The restored film will also be released on single-disc (2D-only) and 2-disc (2D/3D) Blu-ray editions as well as a 2-disc DVD set.
Find out more: