Tablet Deals: $20 Barnes & Noble Gift Card with Nook HD and HD+
By Rachel Cericola
The holidays are long gone. We'd say the chances of someone giving you a tablet at this point are pretty slim. However, you can buy one for yourself and snag a nice little freebie for the effort.
Barnes & Noble is bringing back its MasterCard promotion for another few days. From now through January 21, 2013, if you buy the new 7-inch Nook HD and/or the 9-inch Nook HD+ and use a MasterCard on the purchase, Barnes & Noble will give you a free $20 gift card. Remember that this offer is only good for a few days and only on the newest versions of the Nook. Find out more about both tablets and this offer on the Barnes & Noble website:
Both Nook tablets were announced late last year. As the latest in the Nook line, both boast a more personalized experience via Nook Profiles. This option allows you to create a profile for each user in the house. That way, you can have all of the stuff you like at your fingertips and also not worry about one of the kids updating your Facebook page or something. Everything is password-protected!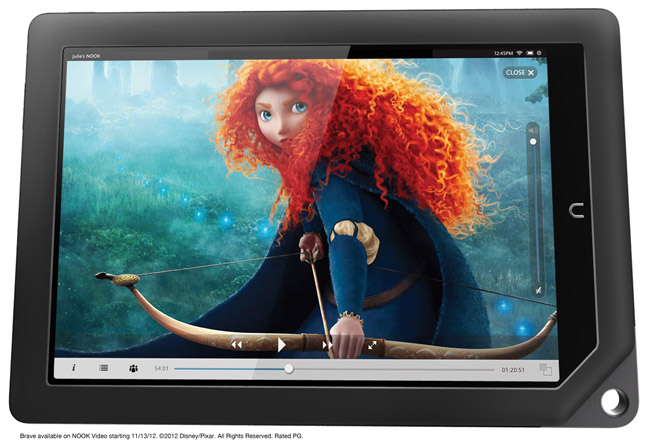 Of course, both new Nook tablets can tap into over three million books, magazines and apps, as well as content from the newly announced Nook Video and Nook Catalog services. Each one also supports UltraViolet streaming and has an HDMI out for connecting to an HDTV.
The 7-inch Nook HD has a 1440 x 900 resolution with 243 pixels per inch and HD video playback of up to 720p. Other features include an IPS display, a dual-core 1.3GHz high-speed processor, 1GB of RAM, a microSD card slot, and a weight of 11.1 ounces. It's available in "snow" and "smoke" colors, with 8GB ($199) and 16GB ($229) versions available. Find out more on the Nook HD's product page:
For something slightly larger, the 9-inch NOOK HD+ has a 1920 x 1280 resolution and 256 pixels per inch for up to 1080p for movies, magazines and more. Weighing in at 18.2 ounces, this model has a 1.5GHz dual-core processor with 1GB of RAM and expandable memory. Available in "slate," this model has 16GB ($269) and 32GB ($299) options available. Find out more on the Nook HD+'s product page:
Once you pick the right Nook for you, get out your MasterCard! That form of payment is what will get you the free $20 gift card, which should snag a few books and apps to test out on that new tablet. Barnes and Noble says that all eGift cards will be e-mailed on or before February 15, 2013. The gift card limit is five per person, on purchases made from now through January 21, 2013.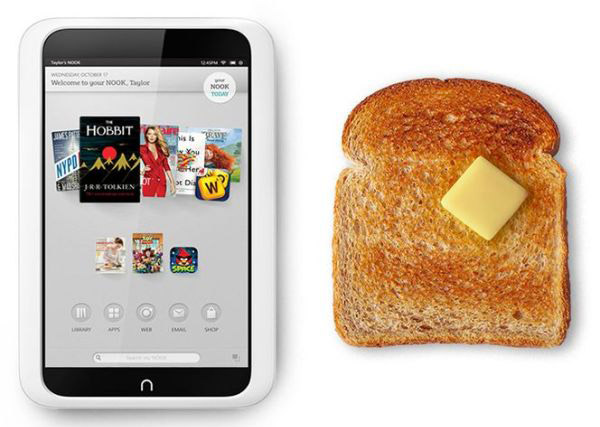 Please note: all deals posted on Big Picture Big Sound are current as of the posting date and time. These deals are frequently time- or stock-limited and generally do not last. Final pricing and stock are determined by the individual deal provider, not by Big Picture Big Sound so you will need to click through on the offer link to see if it is still available. Through our affiliate relationships with many online vendors, Big Picture Big Sound may earn a small commission on any referred sale.