Sumiko Parent Company Fine Sounds Group Acquires McIntosh Labs
By Rachel Cericola
It looks like the Fine Sounds SpA family just got a little larger. The Italian company just announced plans to buy McIntosh Laboratory.
McIntosh Labs will join other high-end audio companies under the Fine Sounds SpA umbrella, including Sonus Faber, Audio Research Corporation, Wadia Digital and Sumiko. Not that McIntosh Labs wasn't in some fine company before. For years, McIntosh was part of the D+M Group, the parent company for Denon, Marantz and Boston Acoustics.
However, McIntosh Labs has been around long before it joined forces with D+M. Last fall, the company celebrated its 50th anniversary with the limited-edition MC275 Tube Amp. Earlier this year, they recreated some rock and roll magic, by announcing plans to sponsor the Rock and Roll Hall of Fame and Museum's "Grateful Dead: The Long, Strange Trip" exhibition.
Dead fans should be very familiar with McIntosh's name and sound -- via the band's Wall of Sound," which debuted in 1974. McIntosh has been there for countless acts and musicians, from the Beatles' to the many acts that participated in 1969's Woodstock festival. With the acquisition, McIntosh is hoping to reach even more music lovers, on a global level.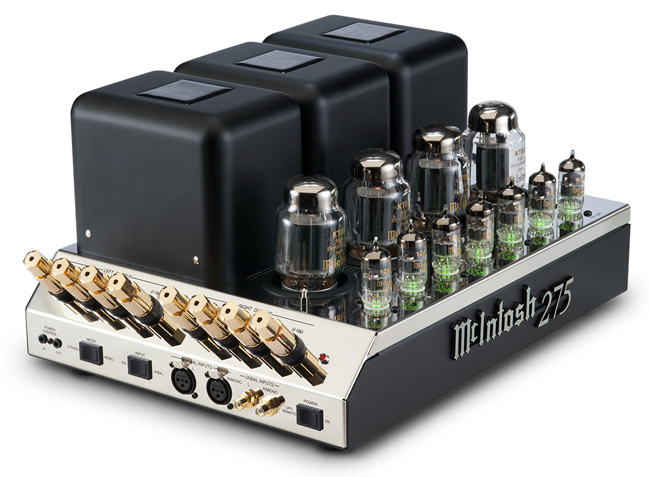 "We are thrilled to welcome McIntosh, one of the industry's most illustrious brands, into our portfolio," says Mauro Grange, CEO of Fine Sounds Group. "McIntosh is dedicated to the highest caliber of high-end audio and is a perfect fit with our own culture and vision. We will treasure and protect the legacy of McIntosh as well as its people and reputation."
Fine Sounds is owned by Quadrivio, an investment management company that's also based in Italy.
"McIntosh will help strategically strengthen our brand portfolio, allowing us to have a broader product offering, covering more categories, offering customers a complete solution," added Grange. "It does not compete with any of the other brands we hold -- it is positioned quite differently -- and offers opportunities for great synergies which we can leverage."
For More Information: