Stewart Filmscreen Debuts Affordable CIMA Screens for the Masses
By Rachel Cericola
You don't need a big fancy projection screen made of the finest materials. OK, maybe you do need that, but can you afford it? Stewart Filmscreen is hoping to bring a little of that screen quality to the masses with its newly announced CIMA screen line.
CIMA by Stewart Filmscreen is a new screen line that will offer standard configurations and sizes for theater rooms that are "less need specific," says the company. Of course, customers can still expect Stewart Filmscreen quality, durability and performance.
Compatible with a wide range of viewing conditions. CIMA is for those in need of a two-piece projection installation. CIMA is also designed and manufactured in the USA.

"Our team set out to create the high-quality screen solutions for a broad range of basic applications, and the new CIMA line was born," said Grant Stewart, president of Stewart Filmscreen. "The CIMA line maintains the exceptional screen performance that generations have come to expect from the Stewart Filmscreen brand, with unsurpassed screen uniformity and product fit and finish. Standard sizing with limited options allow for manufacturing efficiencies, meaning this product can be ordered and shipped in a matter of days. Now we can address the needs of a much broader range of applications, providing our dealers with expanded opportunities for Stewart product."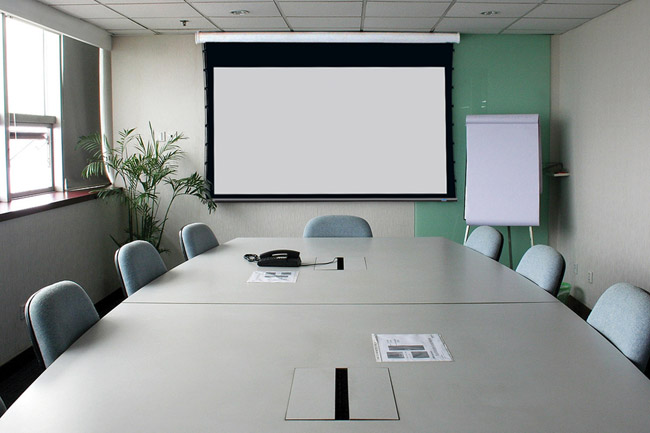 Stewart Filmscreen says that CIMA will be offered through integrators, but at a competitive price. There's no word on what that price will be, but there will be plenty of options available. Look for basic screen configurations in both white and gray screen material, to complement any viewing environment.
CIMA by Stewart Filmscreen is a complete line, with fixed frame wallscreen, above ceiling electriscreen, and below ceiling electriscreen-mounting options. An electric roller screen model, with an optional IMC low voltage control, is also available.
For More Information: