Soundbar Market Doubles in 2011, Consumers Realize TV Speakers Suck
By Rachel Cericola
HDTVs continue to get thinner and brighter. One thing they don't seem to get is sounding better. Those super-slim TVs just don't have the cabinet volume to produce a full sound. Still, not everyone wants to invest the money or space in a full-blown speaker setup. So it seems that soundbars are more popular than ever.
Futuresource Consulting is currently sounding off about soundbars. According to the research firm, worldwide shipments of soundbars has doubled from 2010 to 2011, to about 2.5 million units.
North America is currently leading the push, accounting for more than two thirds of global soundbar shipments. Futuresource says that the region will probably hold onto that position through 2016.
Europe, however, has been slower to adapt the compact technology, with less than 20 percent of 2011's global shipments. Japan, who initially adopted the technology before Europe, accounts for less than 8 percent of the market. Futuresource says that number may be cut in half by 2016, as the market in Europe and the rest of the world picks up.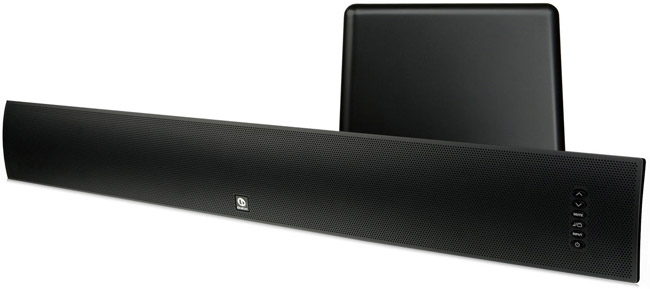 While we know a lot of you appreciate good sound, Futuresource says that the boom is more about consumers not wanting the crappy sound associated with thinner HDTVs. "This has resulted in more soundbars emerging, targeted at those who are not interested enough in audio to purchase a home theatre, but who believe that the sound of their TV would benefit from a little extra investment," says the report.
A soundbar is considered to be one cabinet containing two or more speakers. If you're looking for an example, check out our Boston Acoustics TVee Model 25 Soundbar Review from last year.
While the numbers show growth, Futuresource says that the penetration will only reach about 2 percent of global households by 2016.
Where to Buy:
For More Information: