SoundMatters Gets Slim with Dash7 Portable Bluetooth Speaker for Smart Phones and Tablets
By Rachel Cericola
SoundMatters is no stranger to super-tiny speakers. Now, the company is introducing something new to pair up with your favorite portable.
The company just announced the Dash7, an uber-flat portable Blueooth speaker. Designed to work with smartphones and tablets, the portable packs a soundbar into a 0.75-inch speaker that can fit right into your pocket. The Dash7 also has a fifth-gen version of the company's patented twoofer, as well as the lithium-ion BassBattery re-chargeable battery.
Because it supports Bluetooth, you don't need any extra cables; you can just stream all of the goodies stored on your portable of choice right to the Dash7. It can also give a nice boost to audio from Pandora, Spotify, Netflix or even your favorite games.
Other features include omnidirectional sound, noise-cancelling speakerphone features, and an included case that turns into an angled stand. There's also a sub output so you can add in the optional foxLO travel-sized subwoofer.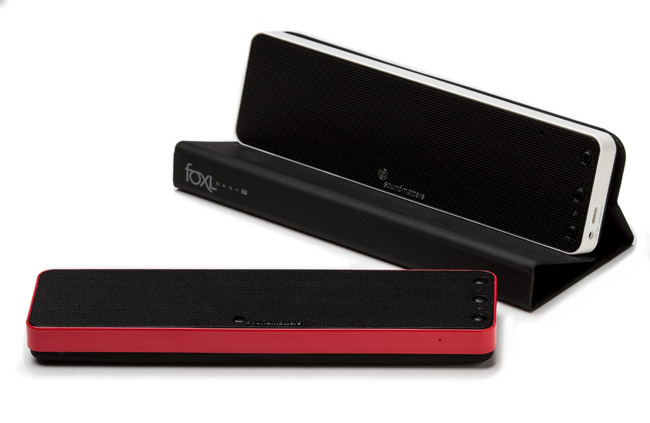 There are lots of little Bluetooth speakers currently on the market. However, Soundmatters was founded by NASA engineer/audio legend Dr. Godehard Guenther, which certainly makes for some nice bragging rights.
Available in red, white, black and silver, the Dash7 has an MSRP of $249. The red and white versions will be available this month, with black and silver coming in February. All four Dash7 models will be on display at next week's 2013 International CES. The show runs from January 8-11, 2013, in Las Vegas, Nevada.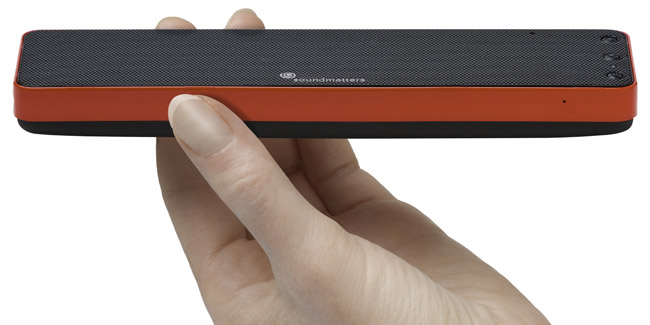 Where to Buy: