Sony's 4K 84-inch LED TV Now in Stores for $24,999.99
By Rachel Cericola
Started thinking about your holiday wishlist yet? Here's something to put at the very top: The Sony 84-inch XBR 4K LCD TV.
According to Sony, the long-awaited TV is now available for purchase, but you're going to need a Secret Santa with a bankroll. The TV has an MSRP of $24,999.99.
Also, you can't just walk into any store and press your face up against the glass on one of these. The TV, which also goes by the model name XBR-84X900, is currently on display in 10 different Sony stores nationwide. That exclusive list includes four stores in California, two in New York, one in Houston, Texas, one in Miami, Florida, one in Las Vegas, Nevada, and one in Washington, D.C. For a complete listing of cities and locations, check out the Sony blog.
If you have room for this 84-incher in your home (and your budget), you'll be part of a pretty exclusive club. The newly launched set is one of the first 4K TVs to start selling to the public. It also means that you'll be one of the few with a TV that has a 3840 x 2160 resolution, which is four times the resolution of a full 1080p HDTV.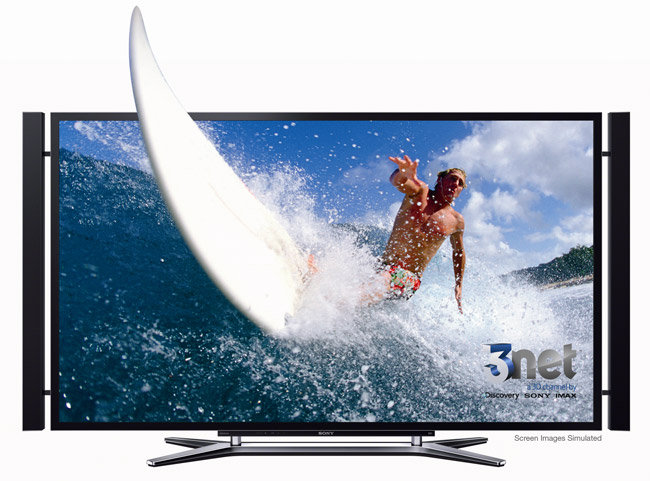 Sony has also included passive 3D technology with this unit, as well as a newly-developed XCA8-4K chip, the Reality Creation database and Super Resolution processing. It also has something called SimulView, for gaming with two full HD images on the same screen.
Other features include dynamic edge lit, LED backlighting, Motionflow XR960 technology, built-in WiFi and Sony's Entertainment Network suite of services. That web-based platform provides on-screen access to options like Music Unlimited, Video Unlimited, Netflix, Pandora, Yahoo! Broadcast Interactivity, and more.
Last, but certainly not least, the XBR-84X900 includes the 10 Unit Live Speaker system. Boasting the best sound you can get with TV speakers, this setup has virtual 5.1 surround sound and detachable side speakers.
For More Information: