Sony Offers 4K Ultra HD Video Player Pre-Loaded with Amazing Spiderman and 9 More Movies
By Rachel Cericola
If you've been wondering what people will be able to watch on one of those new 4K TVs, Sony has you covered -- or at least has the people covered that are willing to drop $24,999 on the Sony XBR-84X900 4K LED TV.
The company just announced the 4K Ultra HD Video Player, a hard-disc server that will come with Sony's 84-incher. Well, sort of. According to Sony, the player is actually a loaner. Apparently, you have to rent the box or something; there's no word on how they plan to work that out. We're guessing they won't have too many players to worry about at first, given the TV's price tag.
Still though, good luck to Sony getting these things back, because each server comes packed with content to display just how awesome the home 4K experience can be. The Video Player will come preloaded with a total of 10 full-length feature films that are presented in native 4K. Those titles are action flicks The Amazing Spiderman, the 2012 remake of Total Recall, Salt and Battle Los Angeles, as well as comedies The Other Guys, Bad Teacher and That's My Boy. Rounding out the lineup is the 2010 version of The Karate Kid for the entire family and the classics Taxi Driver and The Bridge on the River Kwai.
The player also has a bunch of video shorts, including Red Bull Media House's exclusive 4K videos The Athlete Machine: Red Bull Kluge and four acoustic performances of songs from Red Bull Records' Heaven's Basement's new record, Filthy Empire. Sony's 4K Ultra HD delivery solution is also designed to be updated with additional 4K titles and video clips. In other words, Sony plans for more content soon.
Although the player is optimized for the Sony XBR-84X900, the TV can also upscale other video content, including Blu-ray discs. Other features on the 84-incher include the 4K X-Reality PRO three-chip picture engine, passive 3D technology, dynamic edge lit LED backlighting, built-in WiFi and web streaming services. It's also compatible with the Sony Xperia Tablet S, which can be used as a remote via an easy-to-use app.
"Sony is a company of firsts, and this introduction of the first 4K technology platform continues that pioneering, innovative spirit," said Phil Molyneux, president and chief operating officer of Sony Electronics. "We were the first to introduce 4K projectors to cinemas in 2005, the first to introduce a 4K projector designed for the home in 2011, and the first to offer a 4K upscaling Blu-ray Disc player earlier this year. Now, we're the first to begin closing the content loop, offering native 4K content for the home and delivering the most immersive, awe-inspiring entertainment experience yet."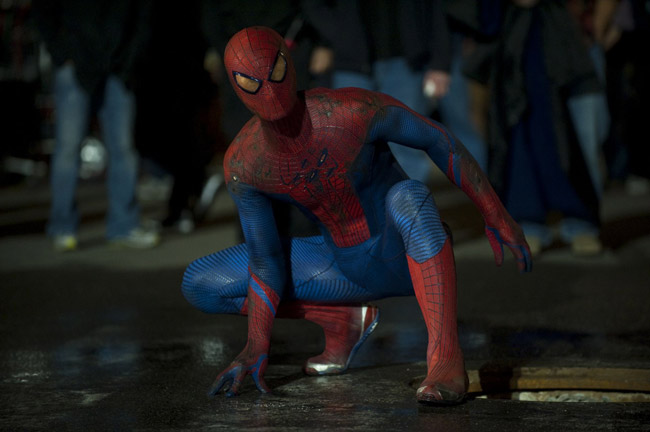 For More Information: