Slingbox Sling Player Coming to Boxee and Google TV Devices
By Rachel Cericola
For those with a Slingbox (or a Sling-loaded DISH DVR like the Vip922), the ability to access your recorded shows, and even Live TV from anywhere in the world is extremely addictive.  Are you on the road and missing your local news or the latest episode of your favorite show?  No problem: plug in a computer or a compatible smart phone (iPhone/Android) to the Web and you can tune into your local channels or local recordings back home.  But the requirement to have a PC, tablet or smart phone as the client is a bit of a drag. What if you have a vacation home and you want to tune into your local programming remotely on a screen that is larger than a laptop or iPhone?  Slingbox used to offer a device called the "SlingCatcher" that would allow you to do just that.  But it has been discontinued for some time.
Well those snowbirds who call more than one place "home" will be happy to hear about two new ways to "Sling" your local TV shows and recordings, both of which are coming soon.  It seems that the Sling technology is being pushed into a few familiar devices, making your home TV lineup and DVR recordings more accessible than ever before -- and all without the help of a PC, smartphone or tablet.
SlingPlayer for Connected Devices is the new crop of buzzwords, and as far as we can tell, it's going to be available for both Google TV and D-Link's Boxee Box.
Engadget got to preview the SlingPlayer app on D-Link's Boxee Box at last month's gdgt event in New York City. According to the video demo, the SlingPlayer utility pops up as one of Boxee's apps, and is accessible via the Boxee Box remote control.
Back in May, there was a lot of buzz about a similar SlingPlayer demo, using Google TV. That feature will appear in the Spotlight on Google TV, when the public beta begins. A Sling spokesperson said that should happen sometime within the next month. Sling currently has a website to advertise and inform users about the status of the Google TV Beta Program.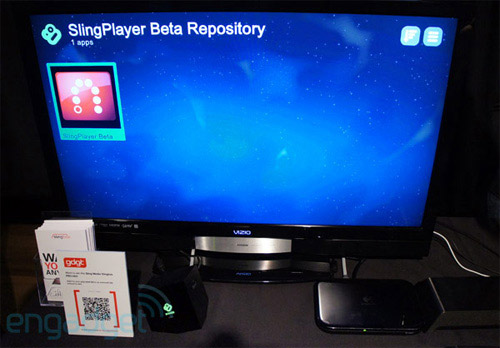 Besides the method of access and control, Sling has managed to maintain that familiar SlingPlayer look across all of the connected devices. Right now, there's no word on whether or not Sling plans to expand to other devices, but it would be nice to see this capability in Blu-ray players, HDTVs, and maybe even something like a Roku box [editor's note: the Boxee box is like the Roku box, but it would be nice to see on Roku too].
For now, we will wait on the beta for both Boxee and Google TV, as well as more information. The beta period is expected to be free. However, Sling Media has yet to announce when both services will go wide, as well as pricing.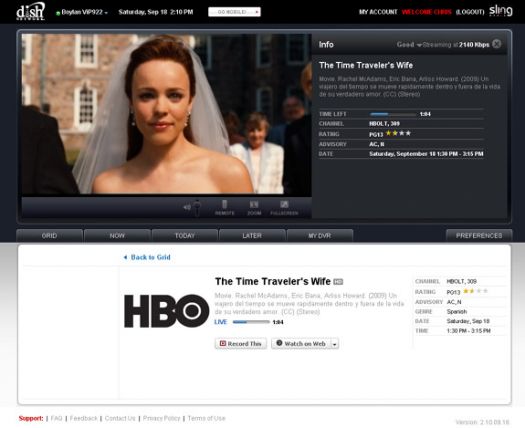 Also Check Out:
Where to Buy: