Samsung Unveils High-end Audio Dock, Blu-ray Home Theater Systems Powered by Vacuum Tubes
By Rachel Cericola
For a while now, Samsung has been promising a crop of components that would incorporate vacuum tube amplifiers, which is sort of the Holy Grail for audio enthusiasts. Now, it looks like they are ready to deliver.
The company just announced plans to start shipping the DA-E750 Audio Dock, as well as the HT-E6500W Blu-ray 3D 5.1 Home Theater System and the HT-E6730W Blu-ray 3D 7.1 Home Theater System. All three of the products will start shipping this spring, with Samsung's patented vacuum tube amplifier technology.
Those vacuum tubes use a heated cathode inside a glass bulb to pump up the volume, while boasting richer, more natural sounds. In these products, Samsung is combining the vacuum tube with a digital amplifier, promising crystal-clear sound and less distortions.
"With these offerings we're taking our first step into a commitment to the premium audio market," said Joe Stinziano, Samsung's senior VP for home entertainment. "Audio plays a critical factor in the overall home entertainment experience, and our innovative vacuum tube amplifiers will whet consumer appetites for premium sound quality."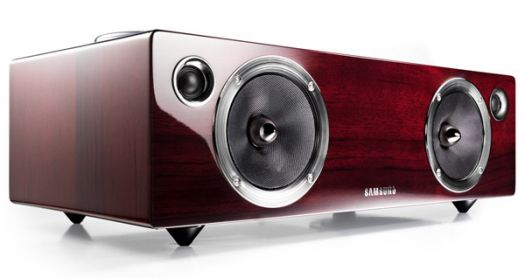 Samsung is pushing the DA-E750 as a high-end audio dock, but for an affordable $799.99 (MSRP). Besides the vacuum tube technology, this 2.1-channel system has been getting a lot of buzz because it plays nice with a variety of portables. It can actually dock both Samsung's Galaxy S II smartphones and Apple iOS devices. Featuring woven glass fiber speakers and a built-in subwoofer, the DA-E750 promises 100 watts of sound.
Other features on the DA-E750 include a composite input, support for Bluetooth, and Samsung's AllShare Play. The latter allows users to share multimedia content between the dock and compatible smartphones, tablets, cameras and computers. Of course, you can also do that with an iOS device, since the DA-E750 also supports AirPlay.
If you're in need of something a little larger, Samsung is packing vacuum tube pre-amplifiers into the HT-E6500W and the HT-E6730W Blu-ray 3D Home Theater Systems. Both also have Samsung's Crystal Amp Plus technology for pure digital audio playback.
Each system also offers an instant theater -- just add your screen of choice. These systems even incorporate a Blu-ray 3D player, which supports 2D and 3D Blu-ray discs and can upconvert DVDs, streaming media and connected media. Other features include built-in WiFi, AllShare Play, and Samsung's web-enabled Smart Hub platform.
The big difference between the two systems is that the 1330-watt HT-E6730W is a 7.1-channel setup. It includes two embedded height channel tower speakers and four surrounds -- two of which are wireless. The 1000-watt HT-E6500W cranks 1000 watts with two half-tall speakers and the two wireless surrounds. Both systems also feature a dual-unit passive radiator subwoofer to round out each setup.
Of course, another major difference is the price. Samsung has listed the HT-E6730W at $999.99, with the HT-E6500W priced at $799.99.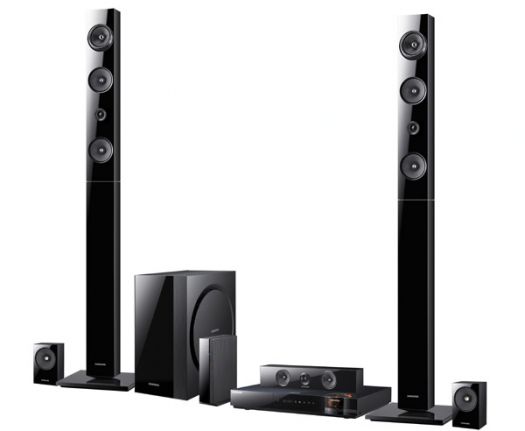 Where to Buy:
Also Check Out: