Samsung Shows off 98-inch, 110-inch Ultra HD TVs and 4K OLED TV at IFA
By Rachel Cericola
Just yesterday, we were talking up LG's 77-inch Ultra HD Curved OLED TV. Now showing at IFA 2013 in Berlin, Germany, the new TV combines OLED and UHD TV technologies into one set. Now, Samsung seems to be following with a similar combo, but in a smaller size.
Samsung is currently out at IFA 2013 as well, with the company's new 55-inch Ultra HD OLED TV. The new offering combines the contrast and colors of OLED with the eye-popping image of 4K (3840-by-2160), which is four times the resolution of a full 1080p HDTV. It also boasts self-emitting pixels and natural motion, as well as both flat and curved formats.
Yes, there's a curved UHD OLED TV and a flat UHD OLED TV. Both are 55 inches, but the curved one promises just a bit more of an immersive viewing experience. Samsung has yet to announce other specs, pricing or availability for either model.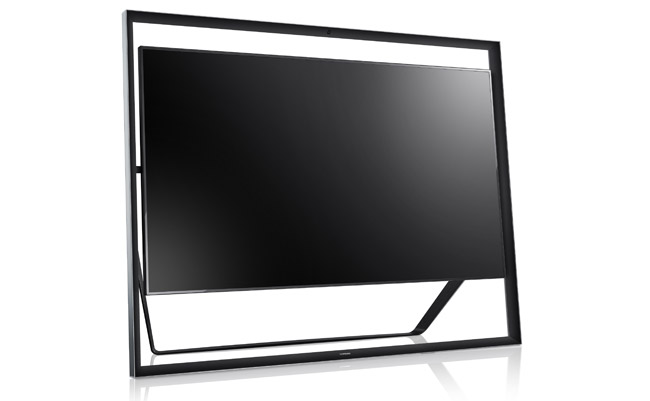 "Samsung has retained its No. 1 position in the global TV market for eight consecutive years by pioneering a new innovation each year, including cutting-edge displays, 3D and Smart TVs," said Hyun-Suk Kim, executive VP for Samsung's Visual Display Business. "This year, we are showcasing our vision for the industry, which will undoubtedly be centered around the detail and the brilliance that only our UHD and OLED technologies can offer."
Besides the UHD OLED TVs, Samsung is also showing off a whole line of 4K TVs, including 110- and 98-inch models. This is in addition to the 85-, 65- and 55-inch sets, which are selling now. All three of the current models feature the 4K resolution, 3D, Smart TV, Smart Interaction voice and gesture controls, a quad-core processor, and built-in WiFi.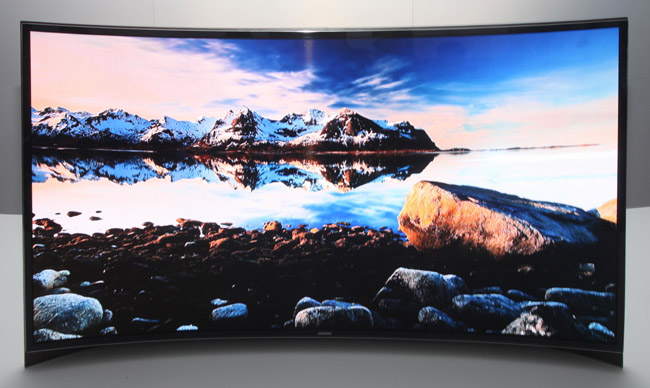 Where to Buy:
For More Information: