Samsung 2012 Smart TVs Can Do DIRECTV Without the Set-Top
By Rachel Cericola
Do you really need another box in your overcrowded AV setup? DIRECTV doesn't seem to think so. The company says that it's ok to ditch the extra DVR boxes because Samsung is packing the satellite service provider's multi-room DVR technology into all of its 2012 Smart TVs.
Users will need the DIRECTV's HR34 Home Media Center HD-DVR hooked one TV on the network. From there, however, you can stream live and stored content from that device to any of Samsung's 2012 line of Smart TVs. No additional set-top box is needed.
With the HR34 in your setup, it also means that Samsung 2012 Smart TV users can pause live TV, have 200 hours worth of shared storage, picture-in-picture capabilities, and even have the option to record up to five shows at once.
This type of partnership seemed inevitable. Both companies are founding members of the RVU Alliance, a group that wants to create a more seamless entertainment experience across multiple devices using standardized Remote User Interface (RUI) technology. Also, this news comes right on the heels of DISH Network's announcement of the Hopper HD DVR.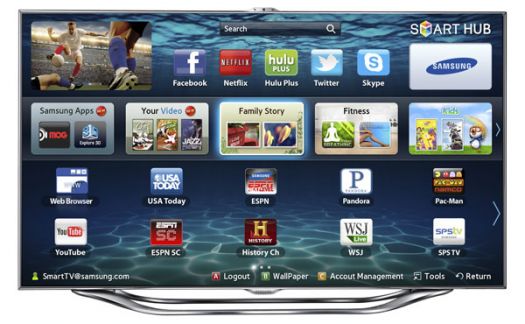 With the RVU protocol in Samsung's new TVs, users can experience the full User Interface (UI) of a DIRECTV DVR set-top box.
"Many homes today have more than one TV to cater to the different needs of everyone in the family. By working with a leading provider like DIRECTV, we're able to offer consumers enhanced convenience in access so they can enjoy the content they desire from any room in the home, any time they choose," said Stephen Goldstein, vice president of Samsung Electronics America.
Samsung says that the RVU-compatible Smart TVs will be available in spring 2012.
Where to Buy:
More News from CES: