Rush Motion Picture Soundtrack Download Has DTS Headphone:X Mix
By Rachel Cericola
Ron Howard's Rush is currently making its theatrical rounds. The action drama is based on the true story of the 1976 Formula One season, and stars Chris Hemsworth, Daniel Brühl and Olivia Wilde.
Although the film isn't exactly revving up the box office, it's doing pretty well with critics -- well, most of them. [Check out our own David Kempler's take in his Rush Review.] That said, the film may get a little boost from the release of the soundtrack.
Yes, the soundtrack actually sounds (literally) pretty cool. It doesn't have Miley, Bieber, or even Boss, but it does come packing some pretty cool technology. DTS, Inc. just announced availability of the Rush: Original Motion Picture Soundtrack, with a DTS Headphone:X audio mix.
DTS Headphone:X technology creates a surround sound experience tailored towards headphone listeners. However, it's not just any surround sound experience; it's like getting 11.1 from your headphones.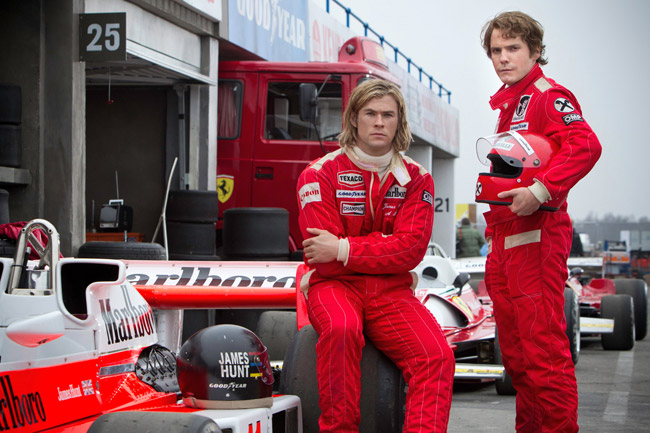 DTS made a similar announcement this summer, for the release of the mega-blockbuster, Man of Steel. Like that score, this one features original music from Academy Award, Grammy and Golden Globe-winning composer Hans Zimmer. It also has a mix that will allow listeners to hear the score exactly as the composer intended.
Listeners can get the goods by downloading Zimmer's Z+ Rush app. Besides the immersive experience, the app also offers select tracks that allow you to compare the audio quality with and without the Headphone:X mix. It even has a demo of the technology right inside the app.
"While composing the score for Rush, my goal was to communicate the essence of our main characters by balancing the sound of their personal tribulations with the adrenaline-infused sounds of the actual races," said Hans Zimmer. "Hearing the Rush score in Headphone:X via the Z+ Rush app virtually transports listeners to my mixing chair, allowing them to experience the emotion and meaning of the music exactly as I wrote it."
The Rush: Original Motion Picture Soundtrack mixed in DTS Headphone:X can be accessed via the free Z+ Rush app, which is available now via the iTunes App Store and the Google Play Store.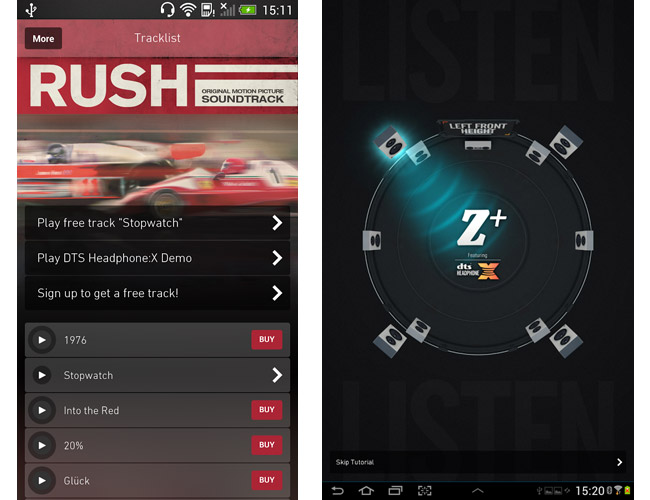 For More Information: