Pre-orders Assemble for Marvel's The Avengers Blu-ray, Blu-ray 3D and Massive 10-Disc Box
By Rachel Cericola
The Avengers are about to assemble -- for some very interesting Blu-ray sets. Amazon has started taking pre-orders for Blu-ray versions of Disney's blockbuster, as well as a superhero-sized 10-disc box set.
That box is titled Marvel Cinematic Universe: Phase One - Avengers Assembled, and it's currently on pre-order with an MSRP of $219. If that kind of green makes you very angry, know that Amazon does have its pre-order price guarantee in effect for the $153.30 sale price.
According to the listing, the box will pack in six superhero films and a total of 10 discs. The limited-edition set will include Blu-ray and Blu-ray 3D versions of Marvel's The Avengers, Captain America: The First Avenger, and Thor, as well as Blu-rays for Iron Man, Iron Man 2, and The Incredible Hulk. The final disc will be a bonus disc titled, "The Phase One Archives."
The set also promises collectible packaging. However, there's no word on whether or not the picture at the bottom has anything to do with that. Engadget says that more details are coming on July 15, 2012.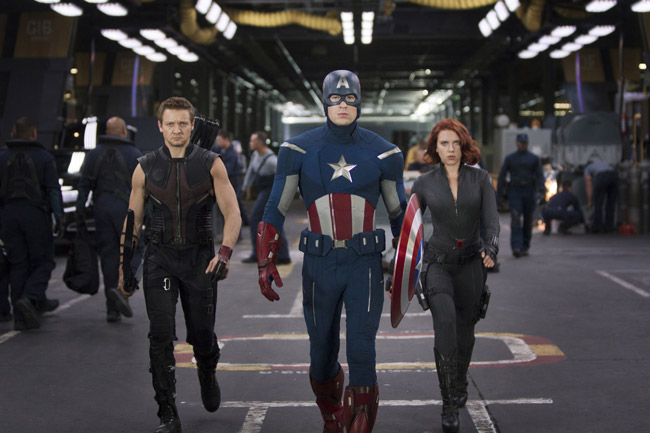 If money is burning a hole in your pocket today, you can pre-order the 10-disc box set or one of the two sets Disney is releasing for The Avengers. The blockbuster will be available in a 4-disc Blu-ray 3D set and a 2-disc 2D Blu-ray. Those sets have list prices of $49.99 and $34.99, respectively. The Blu-ray 3D Combo will include the Blu-ray 3D disc, a 2D Blu-ray of the movie, a standard-def DVD and the Digital Copy. For now, the Digital Copy appears to be a 3D exclusive, with the 2-disc version listing just the Blu-ray and a standard-def DVD.
Although no specific special features have been announced yet, both sets are currently topping the sales charts on Amazon, where pre-orders are available for 30 percent off the list price.
Editor's Note: Disney has since announced that Blu-ray 3D and Blu-ray Combo Packs will be available starting September 25, 2012.
Directed by Joss Whedon, Marvel's The Avengers stars Robert Downey Jr. (Iron Man), Chris Evans (Captain America), Chris Hemsworth (Thor), Samuel L. Jackson (Nick Fury), Scarlett Johansson (Black Widow), Jeremy Renner (Hawkeye), Mark Ruffalo (Hulk), and Tom Hiddleston (Loki). To date, it's made about $1.3 billion worldwide, making it the highest-grossing superhero movie of all-time and the highest-grossing film for 2012 (so far).
To see what all of the fanfare is about, check out Joe Lozito's theatrical review of Marvel's The Avengers.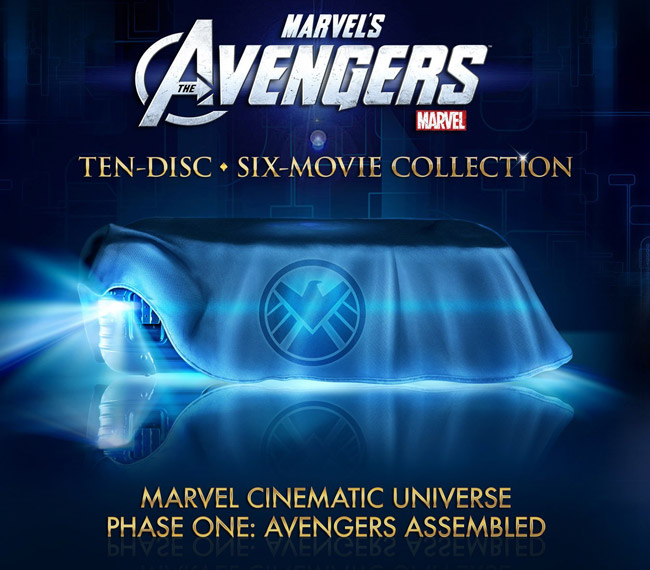 Where to Buy: