Paradigm Unveils 30th Anniversary Inspiration and Tribute Speakers
By Rachel Cericola
It's time to celebrate! Paradigm Electronics is marking a huge milestone with a few new releases, known as the 30th Anniversary Edition Series.
The two anniversary models will be the floorstanding Tribute and the bookshelf/stand-mounted Inspiration. Both will be available in dark garnet gloss. That's a first for Paradigm. It's also going to be the last (for now). The company says that both of these speakers will be limited, so once the stock is gone, it's gone -- with no additional production.
Highlights for both speakers include the pure-beryllium (P-Be) dome tweeter from the company's Signature Series and over-molded corrugated surround technology on the woofers. Other features include updated carbon black bass cones with matching dust caps, C-PAL carbon-anodized pure-aluminum bass/midrange, and dedicated midrange cones with phase plugs to match.
A chrome-plated carbon steel plinth cradles the 30th Anniversary Tribute, which also has polished, adjustable outrigger feet. Other features on the 5-driver, 3-way floorstanding speaker include three 7-inch carbon bass cones, a 7-inch C-PAL carbon-anodized pure aluminum dedicated midrange cone, and a 1-inch P-Be pure beryllium dome tweeter.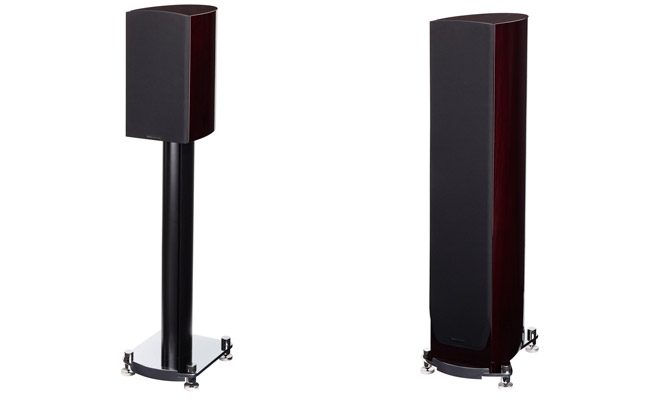 The 30th Anniversary Inspiration, on the other hand, is a 2-driver, 2-way bookshelf/stand mounted speaker with a 7-inch C-PAL carbon-anodized pure aluminum bass/midrange cone and a 1-inch Pe-Be pure beryllium dome tweeter.
"This limited-edition series highlights the brand, showcases what we've learned, and celebrates our staying power in an industry that has seen specialty audio manufacturers fall by the wayside," said Mark Aling, Paradigm's senior director of marketing. "Thirty years ago, we were making speakers in the founder's garage. Today, we have a 225,000-square-foot Canadian factory, a 36,000-cubic-foot anechoic chamber and we're still making speakers right here at home. It's also a way of saying thank you to the army of faithful Paradigm dealers, distributors and their customers, most have been with us since the beginning. We've never been an elitist brand; we're about opening people's eyes to the incredible emotion stirred by high fidelity, with the onus firmly on affordability. Here's to another 30 years."
The stand for the Inspiration has yet to be announced, but both speakers will be sold individually (not in pairs). Look for an MSRP of $1249 on the Inspiration, with the Tribute priced at $2999.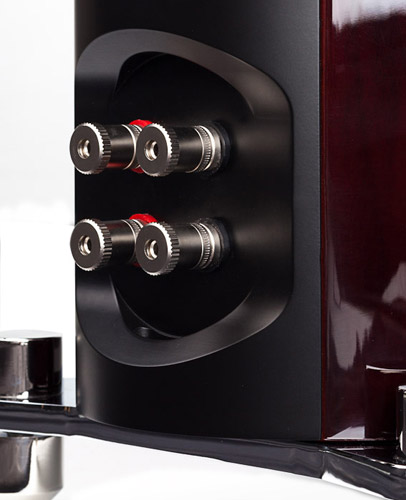 Where to Buy: