Panasonic is Officially Pulling the Plug on Plasma TV
By Rachel Cericola
Think Halloween isn't quite scary enough? Forget witches, goblins and the prospect of bad candy. Instead, soak in this frightening little tidbit: Panasonic will no longer be producing plasma TVs. This time, the announcement is official.
After months of speculation (see "Is Panasonic Getting Out of the Plasma TV Business?" for more information), Panasonic made it official today, with word coming out of Japan.
According to the announcement, Panasonic plans to terminate its production of plasma display panels (PDP) in December 2013. However, you should still be able to get your hands on a Panasonic plasma TV until March 31, 2014 -- which also happens to be the end of the company's fiscal year.
Panasonic recently closed its Amagasaki-based P3 Factory before suspending PDP production at the P5 Factory. The last of the lot, the P4 Factory, will shut down by the end of March 2014.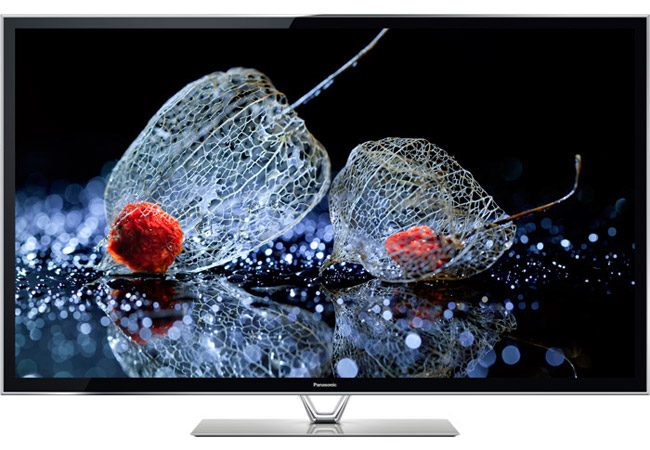 "Until now, due to the superiority of the picture, Panasonic's PDPs have received high appraisal and there has been firm demand from customers worldwide," said the company's announcement. "However, due to rapid, drastic changes in the business environment and a declining demand for PDP in the flat-panel display market, it was judged that continuing the business would be difficult and a decision was made to stop production."
Of course, Panasonic isn't out of the HDTV category. The company previously announced plans for four LED TV lines for 2013. Also, back in 2012, Panasonic and Sony announced a parternship that would put the two TV superpowers to work on the research and development of OLED (Organic Light Emitting Diode) TV technology. Panasonic took that knowledge and applied it to a really impressive 56-inch OLED TV, which was first shown at January's Consumer Electronics Show. If the company can perfect the OLED printing process, they could return to TV greatness! Stay tuned.
"The company will end sales of plasma TVs for consumer use and PDP related products for commercial use, such as Interactive Plasma Displays, with the products for FY 2014 (ending March 31, 2014)," the company said in its announcement. "However, by selecting display panels that are most suitable for each product for both consumer and commercial use, Panasonic will work to develop and provide appealing products which meet the demands of customers, and will aim towards new development of its visual and display businesses."
For More Information:
Recent News About Panasonic Plasma: