Panasonic Says 80 Percent of TV Homes Will Get London 2012 Olympic Games in 3D
By Rachel Cericola
Not everyone can afford a ticket to London for the 2012 Olympic Games. Instead of booking a trip and trying to coordinate an itinerary, you should be able to experience action that you can almost reach out and touch -- and from the comfort of your couch.
According to Panasonic, about 80 percent of U.S. TV households will be getting the London 2012 Olympic Games in high-def 3D. Starting later this month, that coverage will be available to subscribers of MVPDs (multichannel video programming distributors). That list of providers includes Armstrong, AT&T, Blue Ridge, Bright House Networks, Cablevision, Comcast, Cox Communications, DIRECTV, Insight, Mediacom, RCN, Suddenlink, Time Warner Cable, Verizon, and WideOpen West.
Of course, you're going to need a 3D TV and at least one pair of 3D glasses, depending on how big the crowd is at your house. To find out if you need anything else (like a 3D-capable set-top box), contact your local provider.
Just don't expect that 3D coverage to be live. Instead, daily 3D programming will be on a next-day delay. However, viewers can expect about 242 hours of 3D broadcasts, including the opening and closing ceremonies, gymnastics, diving and swimming, cycling from the Velodrome, and full coverage of track & field events from the Olympic Stadium.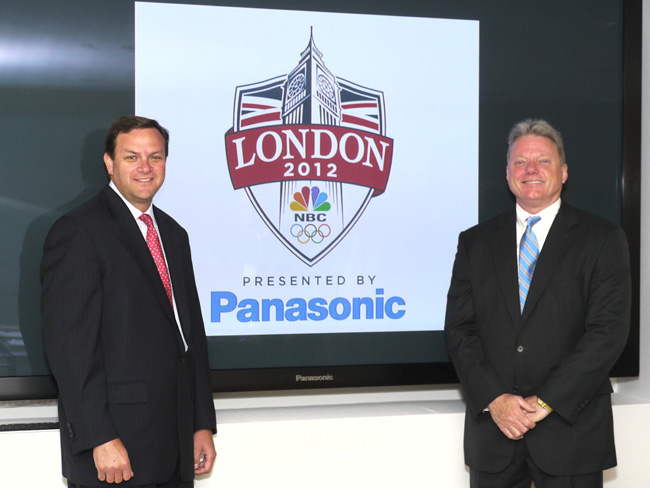 NBC Olympics will provide 12 hours of U.S.-oriented 3D programming each day, introduced by Bob Costas. The coverage will include competitive highlights from the previous day as well as the best moments of the Games to-date.
"We are pleased that nearly 80 percent of U.S. TV households will receive the incomparable clarity and performance of the first-ever 3D production of the Olympic Games," said Joseph M. Taylor, chairman & CEO of Panasonic Corporation of North America. "Panasonic's 3D technology and NBC Olympics' superb, moment-by-moment coverage of the Games will make the events more engaging to viewers as they watch their favorite athletes compete."
Olympic Broadcasting Services will capture the Games using Panasonic's 3D production technologies and fully integrated twin-lens Full HD 3D camera recorder products. Panasonic is NBC Olympics' exclusive Flat-Panel HDTV and Blu-ray Disc Player advertiser for the London Olympic Games.
For More Information: