Panasonic, Samsung, Sony Partner with XPAND 3D on Universal 3D Glasses
By Rachel Cericola
We've seen a lot of consumers ask why one manufacturer's 3D glasses don't work with another's 3D TVs, and vice versa. The whole active vs. passive 3D battle makes things confusing enough so why add fuel to the fire with the requirement for manufacturer-specific 3D glasses?  A few companies aren't just asking the same question; they are working on a solution.
Today, Panasonic, Samsung, Sony and X6D Limited (XPAND 3D) announced plans to partner up on something called the Full HD 3D Glasses Initiative. The goal of the initiative is to create a new technology standard for active 3D glasses -- and hopefully create a wider adoption of 3D technology in the home.
Samsung currently uses Bluetooth RF technology to sync their glasses with their 3D TVs, while Sony and Panasonic favor infrared (IR). The new technology will use both radio frequency (RF) and infrared protocols to communicate with 3D TVs, as well as 3D-enabled computers, projectors, and even certain 3D theaters.
Currently, most 3D theaters use passive 3D technology, which boasts lighter, less expensive eyewear.  But TVs which use passive 3D technology currently suffer from lower resolution -- less picture detail -- which can lead to a lower quality 3D image.  Active 3D TV sets boast full HD 1080p resolution to each eye, but the expense and vendor-specific nature of 3D eyewear is seen as one of the barriers preventing the adoption of 3D at home.  This new partnership should minimize these issues.
"Through this alliance, we all look forward to addressing critical industry issues to enable a better consumer experience across products," said Jun Yonemitsu, deputy senior general manager of Sony's Home Entertainment Development Division. "We believe active 3D technology is the most suitable method to deliver full 1080p picture quality to each eye, giving consumers the 3D experience they most desire."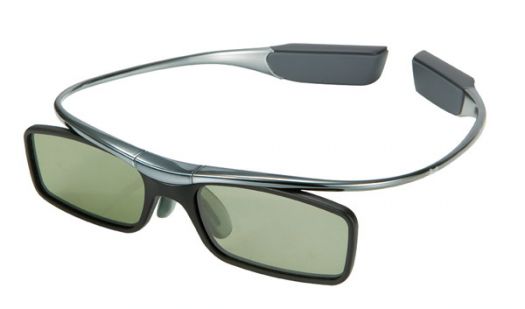 The new initiative also means that despite recent passive 3D product releases by LG, Toshiba and VIZIO, all of the partnering manufacturers are dedicated to advancing the active 3D platform.
"Today's announced collaboration underscores Samsung's promise to meet consumer needs among the ever-changing advancements of home entertainment and consumer electronics technology," said Jurack Chae, VP of the R&D team for Samsung's Visual Display Business. "To-date, active 3D technology has proven to be the most popular choice for consumers in the 3D TV market. According to the NPD Group, Active 3D technology took an average of 96 percent share of the U.S. 3D TV market in the first half of this year; and this Full HD 3D Glasses Initiative will help further drive consumer adoption and understanding of active 3D -- the technology that provides the clearest and most immersive 3D experience available."
If all goes well, production on the new universal 3D eyewear will start next month, with a 2012 release date expected. Glasses with the new IR/RF protocols will also include backward compatibility with the three manufacturers' 2011 3D TVs.
Also Check Out: