Panasonic Reveals New 3D TV Models: TC-P42GT25, TC-P50GT25
By Rachel Cericola
More 3D TV options are being released on a regular basis. Panasonic is now shipping two new 3D TVs for slightly smaller rooms -- and slightly smaller budgets.
While it's nowhere near the super-cheap price point of Samsung's PN50C490 (an entry-level 720p plasma 3D TV), the new Panasonic GT25 series does offer full HD 1080p resolution for improved picture quaity at only a slightly higher price.
While Panasonic's existing VT25 series offers large screen sizes (at fairly large prices),  the GT25 series highlights smaller sizes with Panasonic's first-ever 3D-enabled 42-inch TV. The 42-inch TC-P42G25 will have an MSRP of $1699.95, with the 50-inch TC-P50GT25 coming in at $2099.95. Perfect for gaming, movies or 3D TV, both models do require active-shutter 3D eyewear, which is sold separately.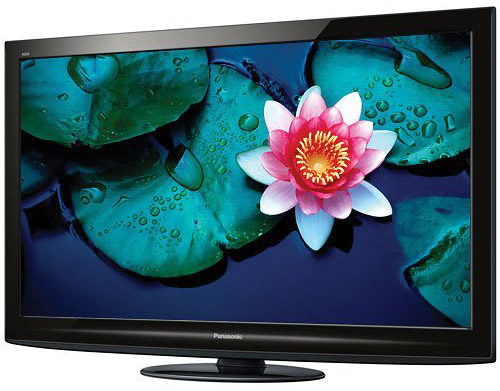 Those with DIRECTV access won't have to worry about 3D content out of the box. If you buy a Panasonic 3D TV, the company says you'll be able to access n3D, DIRECTV's new 24-hour 3D channel, which is powered by Panasonic at no additional charge, assuming you are already a DIRECTV HD customer with a compatible DIRECTV HD receiver.
Aside from the 3D aspects, both sets provide very nice 2D viewing as well. Features include THX display certification, 600Hz Sub-field Drive technology, VIERA Image Viewer and VIERA Link. Also, both sets have wireless support, if you add in the optional wireless LAN adapter.
That might be a nice option if you plan to tap into the GT25's VIERA CAST features. This is Panasonic's online content service, which provides instant on-screen access to Netflix, Amazon Video-on-Demand, Pandora, Twitter, YouTube and other services. One of those other services includes Skype, which provides personalized on-screen video calling right from your TV, via an optional video camera.
Where to Buy: