Our Picks for Best Amazon Device Deals on Cyber Monday 2017
By Chris Boylan
Amazon is on a mission to bring the voice-controlled smart home to life all across the globe. And to this end, they've dropped the price of just about the entire line-up of Amazon devices, from the simple Echo Dot (now $20 off at $29.99) to the new second generation Echo ($20 off at $79.99), with Fire Sticks, Kindles and Tablets thrown in, now is a great time to order that Amazon device for yourself or as a gift. Today is the last day of the sale so grab one of these now before the prices go back up tommorow.
You can find all of the Amazon items on sale here:
Here are a few of our picks:
Amazon Echo Dot: $29.99 (Save $20)
The Echo Dot is Amazon's most basic (and affordable) entry into the voice controlled world of Alexa, your personal digital assistant. What does that mean in English? Alexa lives inside the Dot (and other Amazon devices) and you can ask her things like "What's the weather today?" or "How is my commute?" and she will answer you. My kids each have a Dot and they use it as an alarm clock to wake themselves up in the morning. Of course, they sleep right through the alarm, but I can't blame that on Alexa.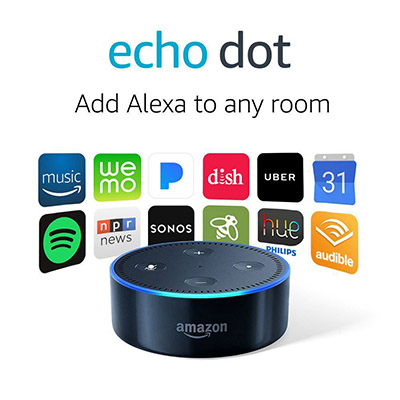 If you buy things like Smart A/C Plugs or a Nest Thermostat or Philips Hue network-controlled light bulbs then things get really interesting. You can ask Alexa to dim the lights, set the temperature to 72 degrees and play some mood music. But playing music on a Dot isn't all that much fun. The Dot is small - about the size of a hockey puck - and this means its built-in speaker doesn't have a lot of oomph. The Dot does have a headphone/line output so you can connect it to a more powerful speaker, but if you want better sound quality, then consider something larger and a bit more powerful, like the Echo.
Amazon Echo (Second Generation): $79 (save $20)
The second generation Amazon Echo is similar to a dot, but taller. Less like of a hockey puck and more like a squat (but chic) cylinder, the Echo does everything the Echo Dot does, but it sounds much better doing it. Powered by Dolby, and featuring some pretty advanced audio technology, the Echo Dot packs a punch and is certainly up to the task of providing some nice background music in the kitchen or bedroom. With support for loads of music streaming apps and Internet Radio, you'll never un out of things to listen to on the Echo.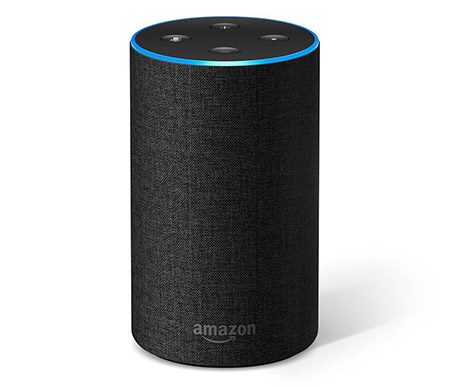 Like the Dot, the Echo can be used to interface with and control a massive assortment of home automation products like smart switches, thermostats and even home entertainment systems with add-on Alexa-compatible hubs and other gear. Alexa can even play Jeopardy with you, using actual (unused) questions from the real game every week day.
The Echo Show is basically an Echo, with a screen. So instead of Alexa reading you the ingredients for a recipe (for example), the show will, well... show it to you. The Show does all the same smart home automation things that the Dot and Echo do, but with a visual component that's missing from the Echo and Dot. Because it offers a touch screen interface, you can itneract with Alexa and control your home automation products with a tap and a swipe, without having to open your mouth. But you can control it by voice command of course.  Like the Dot and Echo, the Show includes microphones so it can always be ready for your verbal commands (unlike my cat, who pretty ignores all of those).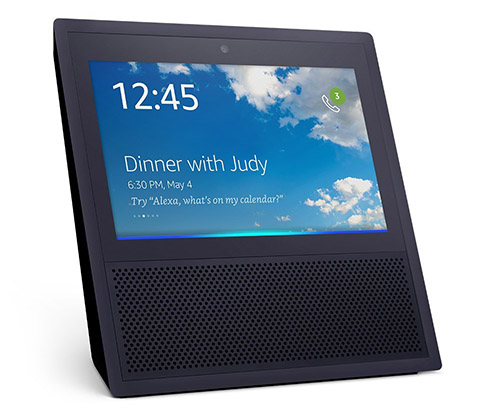 The Show is basically a small tablet on a stand, but it's purpose-built to interface with Alexa. Also, it requires a power source (the included wall plug) so you don't have to worry about it wandering off into one of your kids' rooms.
Fire HD 10 Tablet $99.99 (Save $50)
If you're looking for something that can disappear into your kids' rooms, consider an Amazon Fire tablet. These are Android-powered tablets that are really good at doing Amazon stuff (watching TV shows and movies from Amazon Prime Video, listning to music on Amazon Prime Music), but they're also able to run thousands of third party Android apps. The Fire HD 10 is about the size of a standard iPad, with a high definition touch screen, but without the iPad's high price. The Fire tablet also makes a pretty good book reader, particularly if you are a Prime Member and can take advantage of the Prime Lending library. It's like a regular library, but it uses Kindle ebooks so you won't have to leave the house.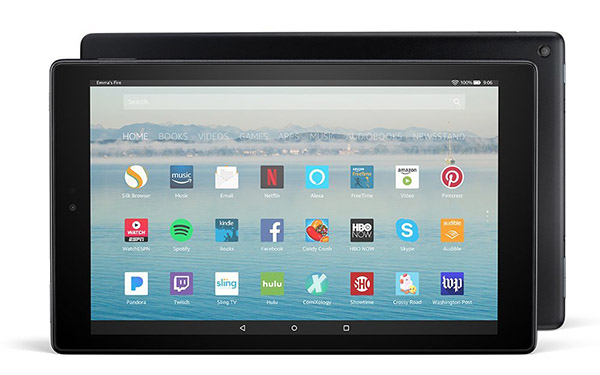 Kindle Paperwhite - Starting at $89.99 (Save $30)
Although the Kindle Fire tablets do make decent book readers, they're not as good at that task as a dedicated book reader. And no one makes book readers better than Amazon. Using the latest generation electronic ink technology, the Kindle paperwhite's high contrast screen displays pages in a way that looks more like real ink on real paper. The Paperwhite is also easier to read in bright daylight, due to an advanced anti-glare screen. In general, the technology provides a more restful reading experience, causing less eyestrain than typical LED-backlit LCD screens. And this is very important for those late night reading binges. Also, because it is built to do one thing well (display electronic books), you don't have to worry about your kids surfing the web or playing games until the wee hours of the morning when they're supposed to be reading (or sleeping).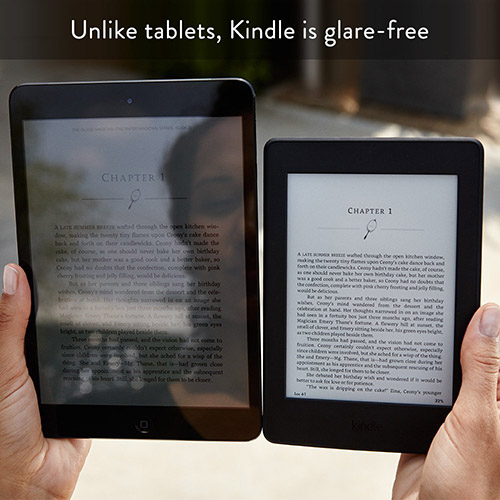 Although most of the Amazon devices are standalone products, the Amazon Stick is a little different. If you have an older TV that still works pretty well, but it's lacking in modern "Smart" features (like Netflix and Amazon Prime video streaming), the Amazon Fire Stick is a great add-on. As long as your TV has an available HDMI port, the Stick can plug in and will give you access to all of the popular streaming apps (and several unpopular ones). In fact, there are tens of thousands of channels, apps, and Alexa skills available for Fire Stick including Netflix, Hulu, HBO NOW, YouTube, Amazon Video, NBC, WatchESPN, Disney, and more (subscription fees may apply).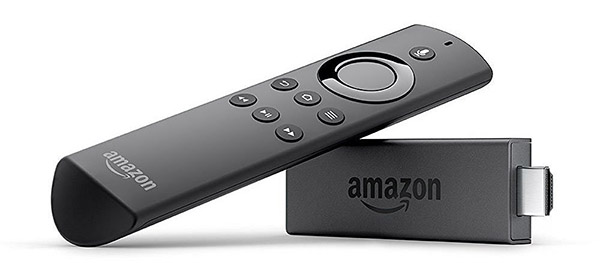 As an Alexa-enabled product, the Fire ialso offers voice control. Using the microphone built into the Fire TV remote to navigate through your content, just say "Play Game of Thrones" or "Launch Netflix" and Alexa will take care of the rest. Also, because it's so small and portable (less than half the size of a deck of cards), you can take the Fire Stick with you, plug it into your hotel TV (or the one in your in-laws' basement) and pick up watching where you left off. With an Amazon Prime membership, you'll get a wealth of streaming media (music, movies and TV shows) for free, so we'd recommend also trying Amazon Prime if you're not already a member.
There are many more Amazon items available for sale today. But these are a few of our favorites. The full list is available here:
Please note: all deals posted on Big Picture Big Sound are current as of the posting date and time. These deals are frequently time- or stock-limited and generally do not last. Final pricing and stock are determined by the individual deal provider, not by Big Picture Big Sound so you will need to click through on the offer link to see if it is still available. Through our affiliate relationships with many online vendors, Big Picture Big Sound may earn a small commission on any referred sale.