Salamander Brings Home Theater Seating to Smaller Rooms with Olivia
By Enid Burns
While many people pay attention to the screen and sound in their home theater, one should keep in mind that for a movie marathon having a comfortable seat is just as important as a big screen and large speakers. To bring attention back to seating, Bloomfield, CT-based Salamander Designs created a line of custom modular seating that will fit in just about any home theater, living room or media room.
We've seen home theater furniture that is a little too reminiscent of movie theaters. The upright chairs, though they may have a little bit of padding, just don't cut it for extended viewing. Salamander's Olivia Seating is built for durability and comfort, but still works in the living room, if a dedicated home theater just isn't an option. The modular couch furniture is upholstered with a durable synthetic fabric called Veluto, with leather accents. The low-nap fabric is said to be both comfortable and practical.
Custom options start with the fabric selection of leather, Veluto, or a contrasting combination of the two. Salamander also offers customization in the stitching, using a contrasting double-needle stitching on certain materials.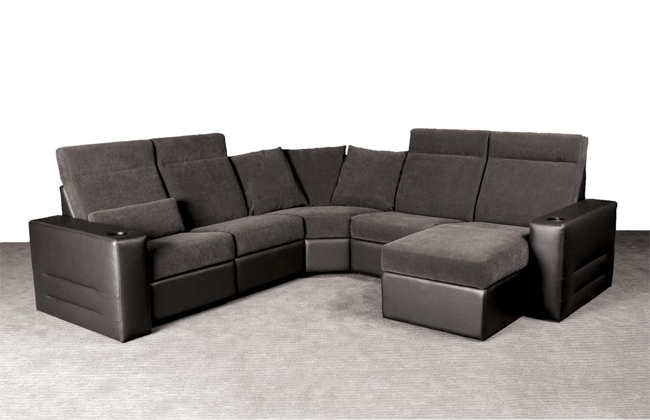 Salamander is providing a number of options in its Olivia line. The sectional couch can include cupholders or a swivel tray, if desired. Salamander is also offering the choice of motorized, manual or non-reclining backs to the seats. Sectional options can be configured for a standard couch, L-shaped couch with corner connectors, and a lounge section that lets the viewer put his legs up to enjoy a good movie. Salamander also offers an armchair with optional cupholders for additional seating.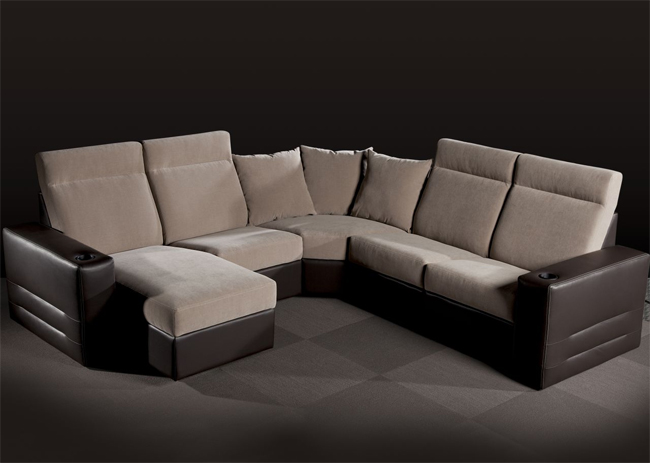 Additional details include custom pillows. The couch can be accessorized with pillows in several sizes and finish options.
A 15-day Quick-Ship program is part of the Salamander custom order plan. The company custom manufactures the furniture in the USA and ships within two weeks. The company also offers a limited lifetime warranty and promises dependable customer service.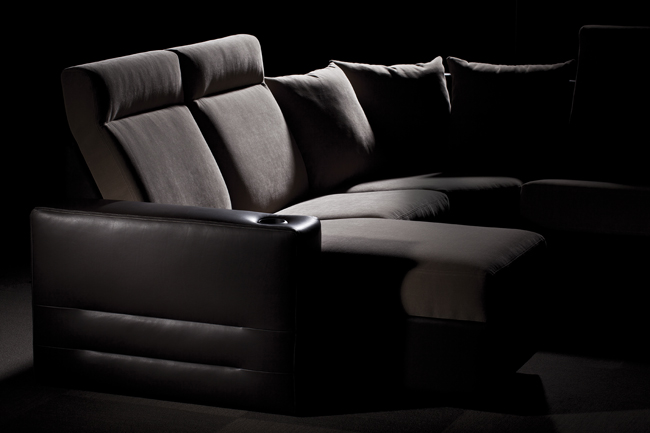 Salamander Designs has made a name for itself with home theater furniture. The company is known for its sturdy shelves built specifically to hold home theater components and TV stands.
Where to Buy: