Nintendo Says Game On With Wii U
By Enid Burns
Nintendo wants to once again own the holiday season. While the Nintendo GameCube had to share the holidays with Microsoft's original Xbox in 2001, and the Wii battled for holiday video game dominance with Sony's PlayStation 3 in 2006, this year is all about Nintendo.
The Wii U, which looks to build on the success of the Wii, will be the only major new console introduced in 2012.  It was launched today and will available this holiday season as a Basic Set for $299.99. This includes a white Wii U console with 8GB of internal storage, a single white touch-screen GamePad controller, AC adapters for both the console and controller, sensor bar and an HDMI calble.
The Wii U Deluxe set will also arrive for the holidays for $349.99 with its components in black. It will include all the elements of the Basic Set but also add in the Nintendo Land game, 32GB of internal storage, console stand, GamePad stand and GamePad charging cradle. Those consumers who purchase the Deluxe Set will also be enrolled in the Deluxe Digital Promotion, which will allow owners to earn points that can be used to purchase downloadable content including games.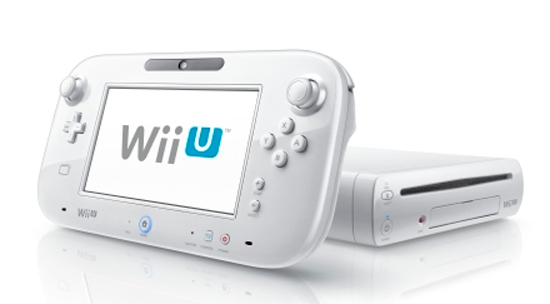 "Wii U is an 'everyday' connected device - offering a combination of games, entertainment, online connectivity and social activity that will make people want to interact with it daily," said Nintendo of America President and COO Reggie Fils-Aime. "Never before have so many features been packed into one game console, at any price. Our substantial lineup of games offered at launch has something for everyone on your shopping list."
The Wii U is a departure from past game systems as it is now the first to allow players to continue their gaming experience directly on the controller, thus resolving any potential conflict for the living room TV. The Wii U GamePad controller features a 6.2-inch touch screen that connects wirelessly to the console, allowing different players to enjoy different experiences in the same game.
Nintendo's new system arrives with 29 titles at launch, as well as additional digital games. First party titles at launch include Nintendo Land, New Super Mario Bros. U, SiNG PARTY and NINJA GAIDEN 3: Razor's Edge - while third-party publisher content offers games that should appeal to a wide gamut of users. Launch day titles include Just Dance 4, Assassin's Creed III and ZombiU from Ubisoft; Skylanders Giants and Call of Duty: Black Ops II from Activision; Disney EpicMickey 2: The Power of Two from Disney Interactive; EA Sports FIFA Soccer 13 and Madden NFL 13 from Electronic Arts; NBA 2K13 from 2K Sports; and Batman: Arkham City Armored Edition and Scibblenauts Unlimited from Warner Bros. Interactive Entertainment.
With the Nintendo Wii U the company is also looking to expand the social networking capabilities of the system with the Miiverse, the global community that allows gamers from all over the world to share experiences, discuss games and interact via their personalized Mii characters. System owners can also take part in real-time video game via Wii U Chat, using the build-in camera and microphone on the GamePad.
The system will also offer users more than just games this time around. Next month the company will launch Nintendo TVii, which will allow viewers to engage with others, including the ability to comment about TV as it happens through the MiiVerse as well as on Facebook and Twitter. Nintendo will also add content streaming from Amazon Instant Video, Hulu Plus and Nexflix to the Wii U in the coming weeks. And the Wii U will also feature a built-in Internet browser.
"The value of Wii U goes well beyond day one," Fils-Aime said. "Nintendo will be enhancing the Wii U experience with continuous updates and new services for Wii U owners."
Whether consumers actually want a new game console this year remains to be seen.  The popularity of tablets and smart phones as the new hot gaming platform, and the plethora of new tablets now on the market or coming soon is sure to tempt propspective Wii U buyers with gaming alternatives.
But Nintendo is clearly hoping that "This Wii's for U."
Where to Buy (stock is limited):