NOOK Tablet Now $199 in 8GB Version
By Rachel Cericola
Barnes & Noble is responding to the popularity of Amazon's Kindle Fire with yet another version of the NOOK. The latest NOOK Tablet has all of the same functionality users have come to know and love, but with a few differences -- most notably, the price.
The NOOK's new $199 price tag puts the NOOK Tablet in closer competition with the Kindle Fire. Besides a new price, the NOOK is getting a new storage option. That low price is for a new 8GB model, which is also like the Fire. Of course, the big difference here is that the NOOK Tablet provides expandable storage (up to 32GB) via a microSD slot. The Kindle Fire does not.
Barnes & Noble will continue to sell the 16GB NOOK Tablet, with the NOOK Color dropping $30 to $169.
Besides handling all of your favorite reading material, the NOOK Tablet features access to Netflix, Hulu Plus, Pandora, and more, as well as millions of NOOK books and magazines. Other 8GB NOOK Tablet features include a 7-inch VividView touchscreen, a 1GHz dual-core processor, 512MB RAM, and built-in WiFi support. B&N also says that the NOOK Tablet has a strong battery, offering 11.5 hours of text time or 9 hours of video, all on a single charge.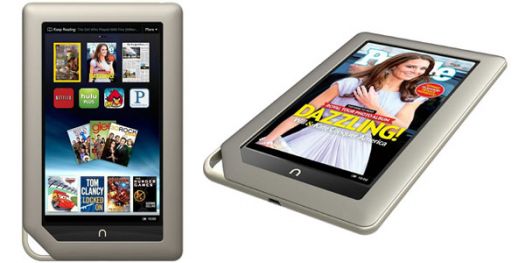 "For any customer who likes to read digitally, watch movies or TV shows, browse the web, or help their kids read and learn through interactive books and apps, our new $199 NOOK Tablet with 8GB is the best product value on the market," said William Lynch, Chief Executive Office of Barnes & Noble. "NOOK Tablet is the highest-rated wireless media tablet in the 7-inch class, ultra-portable at under a pound, offers our exclusive VividView screen technology, and since its introduction this holiday has received rave reviews from customers about all its great features. We're pleased to now offer customers the ability to experience NOOK Tablet's unmatched content experience for only $199."
Our own Chris Chiarella reviewed the 16GB version of the NOOK Tablet, saying "if you want a compact, blazing-fast tablet computer with an eye-popping screen for two-and-a-half bills, you can't go wrong." Read his full NOOK Tablet Review for more information.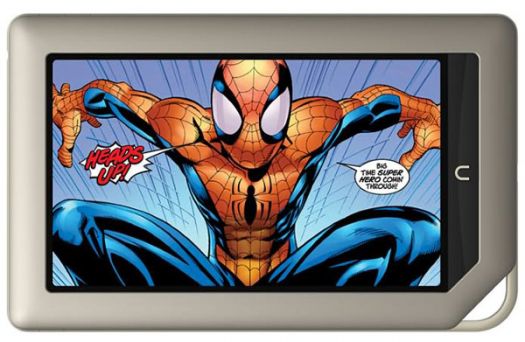 Where to Buy: