Music Matters: Post-RSD Shopping Spree, New Festivals, Soundcloud and more
By Mark Smotroff
The Day After Record Store Day
It ain't over 'til it's over! When I travel, 99.9% of the time I litter my trip with visits to record and guitar stores, thrift shops and garage sales as I find them. My recent So. Cal. and Las Vegas trek was no different.
Let me start at the end because it really was a wondrous experience I had at Salzer's Records in Ventura, California. I went in there looking for a handful of items I'd missed on Record Store Day (RSD) at Zia Records in Las Vegas (see last week's column for more on that). While many discs I was looking for were indeed snapped up the day prior, there were so many other goodies left behind, it more than made up for it! You see, not only was there a lot of great stuff in the racks that the kids from Ventura had passed over, but UNDERNEATH were boxes and boxes of severely discounted albums -- all sealed, all brand new, all wonderful.
Kid: meet candy shop!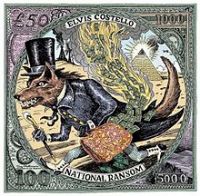 Really, it was pretty stunning what I found and I am not gloating. I am detailing this for one reason and one reason only: to remind all of you out there who have forgotten about the joy of FINDING A BARGAIN when you go into a real brick and mortar store.  If I hadn't been there at that time, I never would have found all these great discs at prices I could justify (at least in my own head) buying. There are tons of albums I want to hear and own -- but many of them are priced high and beyond my budget, so I wait for sales and such. Realize, that most of these discs typically have sold to for as much as 50-percent HIGHER than what I paid. So it was a real steal!
That, dear friends, is how you too can build a good sized record collection.
So what did I get?  Here are some highlights:
The Meters - Cabbage Alley, Rejuvination and Struttin' all on colored vinyl, all for less than $10 a disc on faithful reissues pressed by Rhino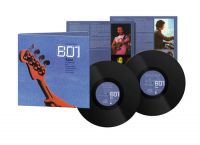 The Jam - In The City on red vinyl and All Mod Cons on black vinyl. Again, less than $10 a disc
Stevie Wonder - Innervisions on thick RED vinyl for $12
Curtis Mayfield - Roots on thick RED vinyl for $12
Dion DiMucci - Fire in the Night (previously unreleased LP for $4!)
Carole King - The Legendary Demos (LP with download for $10.50)
801 Live - Two LP 180-gram reissue of 1976 classic by Eno, Phil Manzanera and company with a full disc of rehearsals for $22, import pressing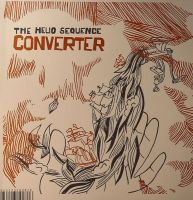 Ann Peebles - I Can Stand The Rain (2009 LP w/ download , produced by Willie Mitchell, on Fat Possum Records)
Iggy & The Stooges - Raw Power Live (official tour document LP from All Tomorrow's Parties performance, for $10)
Phil Spector - Bob-B-Soxx and the Bluejeans (Sundazed Records reissue of early 60s classic on 180-gram vinyl, for $13.50)
Helio Sequence - Converter (out of print 45 with download for $1)
Lovin' Spoonful - Alley Oop b/w Night Owl Blues (Sundazed Records issue 45 with 2 previously unreleased tracks, for $3)
At Zia Records, I also found non RSD bargains: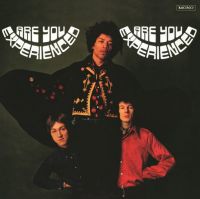 The Motors' first album on RED vinyl, a sealed UK pressing for $12
Jimi Hendrix's first two albums in Mono 200-gram audiophile pressings for about $20 each (they were going for more than that at Amoeba SF but they'd sold out when I went back to get them) including the UK version with different cover art and track listing.
And at Amoeba in LA I picked up:
Elvis Costello's National Ransom album on LP -- which I have never seen selling for less than $29 -- for $19.99
Again, the point of all this is simply:  get out and shop a bit and you'll be amazed what you can find in the stores that you won't find online.  Make the time. Get out from under your computer. Put your responsibilities aside for an hour or two and have fun.
That is what this is all about, right?
Wolfgang's Vault Deals and Freebies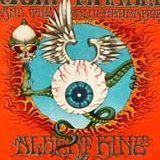 In case you were not aware of it, the personal archives of late great concert promoter Bill Graham are being shared for free on the web via the officially blessed and sanctioned -- ie. artists get paid! -- website dubbed Wolgang's Vault (Graham's birth name was Wolfgang).
You really should spend some time checking out the site as there are all sorts of cool concerts for download and streaming plus cool exclusive T-shirts, poster and other vintage Bill Graham era memorabilia from the thousands of concerts he produced over his life time, and then some!
They just put up a restored multi-camera video of Santana's 1970 performance at Tanglewood in upstate New York and are offering a free download of the show to members (well worth it, I can attest, as you get freebies every week!). And there are neat bonuses if you join or give a gift subscription - for example, I got a lovely 180-gram vinyl LP of Thelonius Monk at Newport in 1959, from their archive masters (remembers I said "… and then some!" earlier?). If you are a music fan, you owe it to yourself to visit the site.
Different Drum, Redux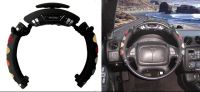 People who have driven with me in the car over long distances know that I'll sometimes tap my steering wheel when grooving on tunes that mesh well with the road. I've long joked about making a virtual drum kit for the car and most people have been horrified that I have seemed half-serious about the notion, worrying about its possible dangers. Well, it seems I'm not alone in this, um, dream: meet "Smack Attack." Honestly, watching the first few moments of this Kickstarter promo video I wondered if it might even be a spoof… I mean… well… watch the video and you decide. Seeing it presented this way does now make me wonder about the safety of creating a product like this, I must admit. Smack Attack. Hmmm…
FESTIVAL FEASTS
Bumbershoot Festival Line Up Announced
Wow!  The Zombies and Ra Ra Riot are playing Seattle's Bumbershoot festival this Fall.  Might be a good reason to trek up to Seattle!  The Breeders, Bob Mould, Death Cab For Cutie and Gary Numan are among others on the weekend bill.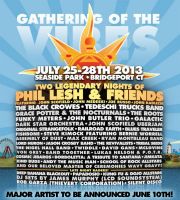 Gathering of the Vibes
Wow (again), what a great line up too! John Scofield playing with Phil Lesh's band? And The Black Crowes!
Bonaroo
While we're in planning mode, you might also want to check out the line up at Tennessee's massive annual festival.
Outside Lands
Here in San Francisco, we're getting some amazing artists who'll be playing in Golden Gate Park this summer including Paul McCartney, Nine Inch Nails, Phoenix, Vampire Weekend, Red Hot Chilli Peppers, Camper Van Beethoven and others. Check out the full list here.
SoundCloud Growing
Tech site Hypebot has a report about it, calling Soundcloud the 8th fastest growing site in the U.S. Why should you care? Well because its sort of like Facebook for music and you can find some cool music there! That is why. Just for example, you can find music from my old band and some new projects there. Spend some time on Soundcloud and discover another world of music!
The Zombies on Daytrotter
The ever-groovy Zombies from the 60s are still rockin' together and making genuinely fabulous music today. Check 'em out
on Daytrotter
and poke around
YouTube for other clips
, and then go see 'em on tour and then go buy their albums old and new. Recent titles like
Breathe Out, Breathe In
and
Live at Metropolis Studios
are really wonderful recordings. Fun stuff.
Zappa 180-gram Audiophile Splendor?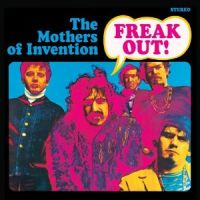 Seems so. According to the good folks at MusicDirect, they are taking pre-orders on Freak Out! and Overnight Sensation, the first two getting the treatment. No word on whether they'll be on period accurate labels (ie. Verve and Discreet, respectively) but hopefully they will sound spiffy.
According to the site: "The artist and composer, Frank Zappa, is one of the most important and influential artists in music history with his prolific body of work, including his breakthrough rock 'n roll concept albums. We are honored that Gail Zappa and the Zappa Family Trust have entrusted us with his legacy. We intend to honor him and bring high quality releases, digital and physical, for his new and longtime fans," said Bruce Resnikoff, President/CEO, Universal Music Enterprises (UMe).
They are reportedly being mastered from the Original Analog Master Tapes at Bernie Grundman Mastering by Chris Bellman.
Celluloid Hero
A sad farewell to the great Ray Harryhausen who we just learned passed away this week. He led a great and influential life, pioneering stop motion animation and changing the face of film making as we know it today.  You can read more about his life here at the BBC's website Or better still, go watch some of his most important works: from Mighty Joe Young and 20 Million Miles to Earth to Jason and The Argonauts. RIP Ray. Thank you for inspiring us all.
Until next time, peace out.