Mitsubishi 3D TV: Firmware Upgrade Eliminates Need for 3D Converter Box
By Peter Suciu
The worry of buying pretty much any new technology is that it could be rendered outdated or worse obsolete in a very short order. But early adopters of select Mitsubishi DLP 3D-ready TVs, including the 738 and 838 series models can rest a bit easier. The company has made available a free 3D TV software upgrade for select 2010 Mitsubishi 3D-ready TVs, allowing consumers to experience large screen, immersive 3D home entertainment without the need for an external converter box.
The software updates all 738 and 838 series Mitsubishi 3D-ready TVs to directly support all mandatory 3D signal formats prescribed by HDMI 1.4a. With the upgrade, owners of the Mitsubishi 738 and 838 series 3D TVs will be able to directly connect to 3D sources such as Blu-ray 3D players and satellite and cable set-top boxes, without the need for Mitsubishi's 3D adapter.
"Size and speed are crucial to enjoying the most realistic, immersive 3D TV viewing experience, and Mitsubishi leads the market on both fronts," says Frank DeMartin, Vice President, Marketing at Mitsubishi Digital Electronics America.  "With this new 3D TV software update, we keep our customers on the leading edge of 3D home entertainment, and they can now experience a full range of 3D TV content on our cinema-like large screen 3D TVs.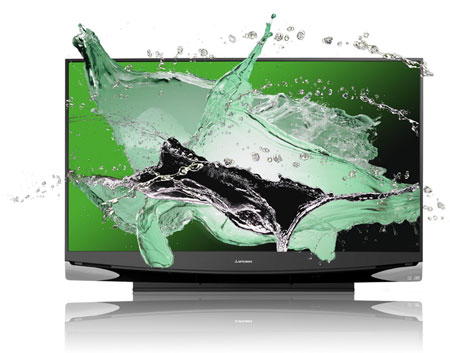 The firmware update is also being made to be hassle free, and the new 3D TV software upgrade will be downloaded automatically and free-of-charge to 738 and 838 series Mitsubishi 3D DLP Home Cinema TVs that are connected to the internet. For those not connected to the internet, the company is offering two options for integrating the 3D TV software upgrade. First, owners can download the free software to a USB stick, which can then be input to the TV for a complete and simple upgrade. Alternatively, for those owners who do not wish to download the free software, Mitsubishi will provide upon request a USB stick with the software upgrade pre-loaded for a nominal fee.
For more information:
Where to buy: