MartinLogan Ships Sub-$2K ElectroMotion ESL Speakers
By Rachel Cericola
It's easy to get lost in the sea of loudspeakers that are currently available for home theater and stereo listening. Many manufacturers offer many different shapes and sizes; it's truly a tough decision process. MartinLogan has always stood out from the crowd with their unique curvilinear electrostatic speakers.  they not only look cool, but they sound great to boot.  And they're stading out once again with their new ElectroMotion-ESL (EM-ESL) speakers.
This time, it's not what the EM-ESL has as much as what it doesn't. MartinLogan has actually tossed out the old tweeter and woofer-based design here, giving the EM-ESL a full-size (34-inces tall) XStat electrostatic transducer.  But the real news is the other thing that's missing: a high price tag. MartinLogan just announced that they have started shipping the EM-ESLs, and they are now available for pre-order at an MSRP of just $1,995 per pair.
It's a nice price, but the EM-ESLs aren't the first set of electrostatic speakers to dip under the $2K mark. That honor actually goes to 1992's Aerius (a pair of which is still doing daily duty in Editor Chris Boylan's home theater system). However, the EM-ESL boasts a better (and larger) radiating surface (129 square inches), as well as a high sensitivity rating of 91dB into 6 Ohms for compatiblity with a larger selection of amplifiers and receivers.  Plus adjusting for inflation, this is actually significantly cheaper in real money than those models from the early 90s.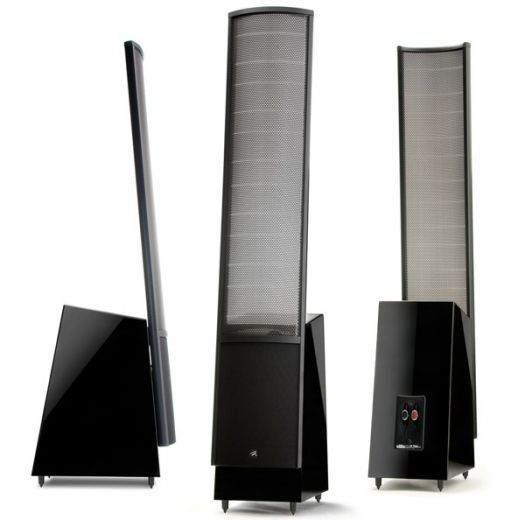 Other features include a unique XStat transducer (speaker panel), AirFrame technology, and Vojtko filtering technology. The speaker also has an 8-inch high-excursion, audiophile-grade, doped fiber cone woofer, which promises high bass levels with low distortion.
Amazon is currently taking pre-orders for the EM-ESL. MartinLogan says that matching center and surround channels featuring Folded Motion XT technology should also start shipping sometime this spring.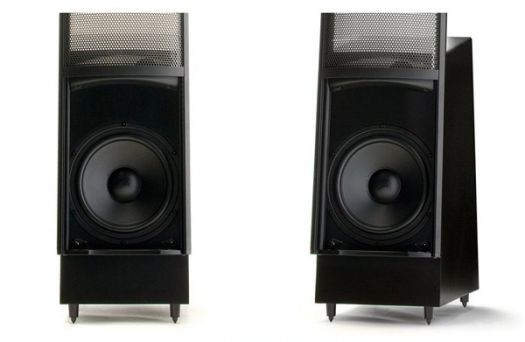 Where to Buy: