MGM Files for Bankruptcy - Rejects Lionsgate Bid
By Ian White
Metro-Goldwyn-Mayer Inc., one of the oldest and most beloved Hollywood studios filed for Chapter 11 bankruptcy protection in a Manhattan federal court today after rejecting a takeover bid by Lions Gate Entertainment Corp. (Lionsgate) and billionaire Carl Icahn, the company's largest shareholder. MGM, which has close to $4 billion in debt foundered after a leveraged buyout.
According to sources at Bloomberg, the Los Angeles-based studio filed a Chapter 11 petition today in U.S. Bankruptcy Court. Not all the news for MGM was bad today, as it has creditor support to extinguish its debt and a reorganization/restructuring plan in the works to install management from Spyglass Entertainment Group Inc., who were the producers of "The Sixth Sense," "Invictus" and other successful films.  Mr. Icahn apparently supports the reorganization plan proposed by MGM.
MGM stated that its plan might be confirmed by the court by early December, which would allow it to begin raising new capital to fund some of its larger film and television projects; including the planned 2-part movie based on J.R.R. Tolkien's novel "The Hobbit," as well as the latest installment in the James Bond series. A remake of the classic '80s flick "Red Dawn" has been shelved due to a lack of funding available to finish the film.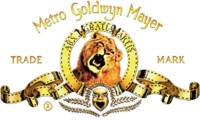 MGM, which owns one of the largest film and television libraries including "The Wizard of Oz" and "Gone with the Wind," already has a co-production deal in place with Warner Bros. for "The Hobbit" with Peter Jackson, director of the highly acclaimed "Lord of the Rings" series still attached to the project.

It will be quite interesting to see how the 160-plus units of MGM look after the smoke clears in court and where they allocate any newly raised capital. Daniel Craig may want to keep making those small indie films because the future of 007 is still looking a little murky.
For more information: