LG Unveils 77-inch Ultra HD OLED TV at IFA
By Rachel Cericola
We've been seeing LG Electronics crank out all sorts of TV options this year. Just last month, we dissected the company's TV roster for 2013, which includes three plasma lines, 15 LEDs and two Ultra HD (4K) TV models. (Check out our 2013 HDTV Guide for more information.) However, there's a whole new category for the company this year -- and were not talking about 4K TVs.
Well, we sort of are. LG just debuted its latest OLED TV, which is also an Ultra HD TV. Those two technologies are coming together inside LG's newly announced 77-inch Ultra HD Curved OLED TV, which is currently on display at IFA 2013 in Berlin, Germany.
Claiming to be the largest OLED to date, this 77-incher features an IMAX-like curvature, as well as LG's own WRGB OLED and Ultra HD technologies. Although LG has yet to announce any additional specs (as well as pricing or availability), that addition of Ultra HD means that this set should also come packing an eye-popping 3,840-by-2,160 resolution.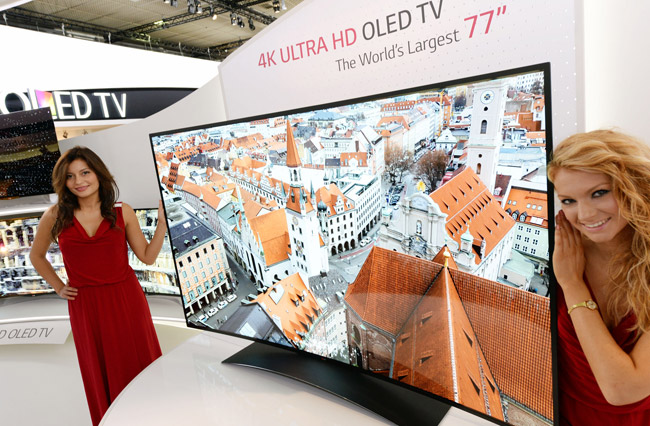 If you can't wait for the larger model, LG did just start selling the 55-inch 55EA9800 curved OLED TV. This offering has a full 1080p image, LG's four-color pixel technology, the Smart TV platform, and the Magic Remote with Voice Mate. It also has the curved OLED screen, which promises an immersive viewing experience from a bezel that's a mere 4.5mm thick at its thinnest point.
"LG was proud to be the first company to commercially launch an OLED TV and we are once again setting our sights high with the Ultra HD Curved OLED TV," said Havis Kwon, president and CEO of LG Home Entertainment Company. "This 77-inch TV is proof that we will never stop pushing the boundaries and exploring new possibilities."
LG is currently showing the 77-inch Ultra HD Curved OLED TV at IFA 2013. The show is running now through September 9, 2013, in Berlin.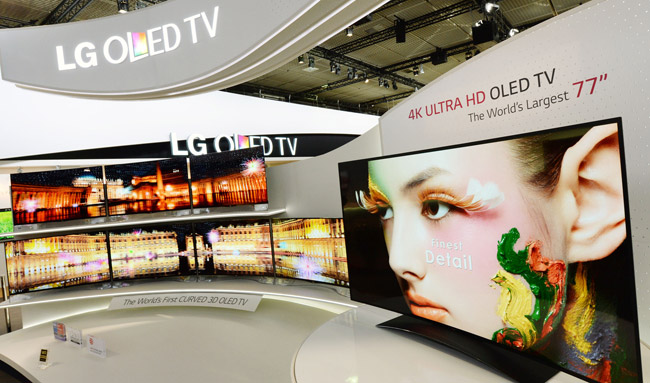 Where to Buy:
For More Information: