KEF Goes Home Theater Mad with Dolby Atmos and THX Certified Speakers
By Chris Boylan
British speaker maker, KEF has been popular among audiophiles for decades. Their LS50 bookshelf speakers have wowed critics including our own Ian White due to their holographic imaging and liquid smooth musical presentation. But the company is not as well known for multi-channel home theater offerings. That may change soon as KEF recently unveiled new speaker products that play directly to the home theater crowd.
For those who like to DIY, KEF's R50 Dolby Atmos-enabled speaker module ($1,200/pair) allows consumers to Atmos-ify their existing home theater systems without having to drill holes or run wires in their ceilings. Dolby Atmos uses speakers located above the listener to create the illusion of three dimensional space. Dolby Atmos-enabled speakers such as KEF's R50 create that raised sound by bouncing the height channel information off the ceiling.
Having heard several demos of this techology at CEDIA Expo earlier this month, I can say that it is a very elegant solution, which is completely non-invasive. You'll need a new Dolby Atmos-capable receiver or processor of course, but the only new speaker wires you'll need to run go to the same place as your current front and rear surround speakers. The KEF module sits on top of your current speakers to make that height magic happen. The R50 features KEF's exclusive UniQ driver which unites tweeter and woofer in a single module for ideal time alignment.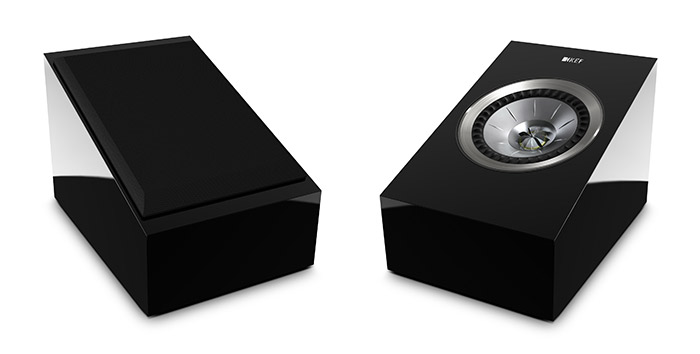 "We're excited to be introducing our speakers developed especially for Dolby Atmos at CEDIA 2014," said Stephanie Scola, KEF marketing manager. "Experiencing Dolby Atmos through KEF signature technologies will upgrade your home theatre experience to a whole new level. Once you hear this you'll never want to experience sound any other way again." The R50s are designed to fit perfectly over any KEF R-series or Q-series bookshelf or floorstanding loudspeaker. We have requested the R50s for an in-depth review.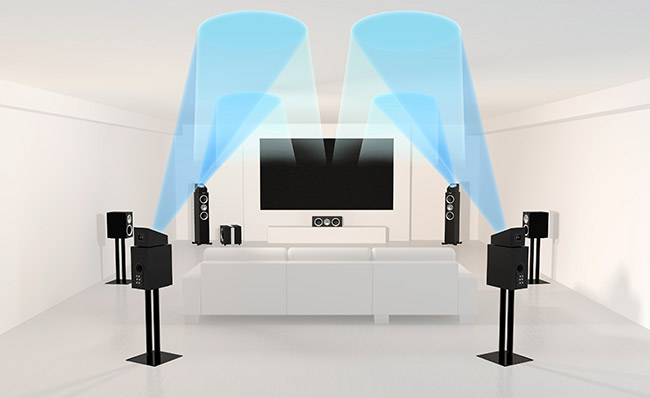 If you'd prefer your height speakers to actually be above your head, or want all your speakers to be heard but not seen then you may be interested in KEF's other recent news: a complete line of THX-certified in-wall/in-ceiling speakers. KEF's THX-certified Ci speaker line ranges from compact in-ceiling units up to KEF's Ci Extreme Theatre Suite. The Extreme Theater Suite features two THX Ultra2 certified in-wall speakers, the Ci5160RL-THX ($3,000/each) and Ci3160RL-THX ($1,800 each), a single THX Ultra 2-certified in-ceiling speaker, the Ci200RR-THX ($800/each), and an in-wall subwoofer, the Ci3160RLb-THX($1,000/each). That rings up at about $23,400 for speakers alone if you go a 7.4.4 Dolby Atmos system. Don't forget to budget in a little extra for installation.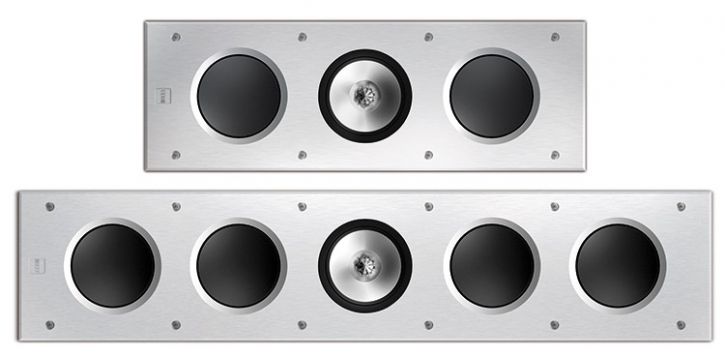 At CEDIA Expo, the company also showed off the new Blade II ($24,000/pair) and Reference series speakers (ranging from $3,750 to $9,000 each) each on silent display. If we're lucky, we'll get to hear these in action at this week's New York Audio show which runs from tomorrow until Sunday.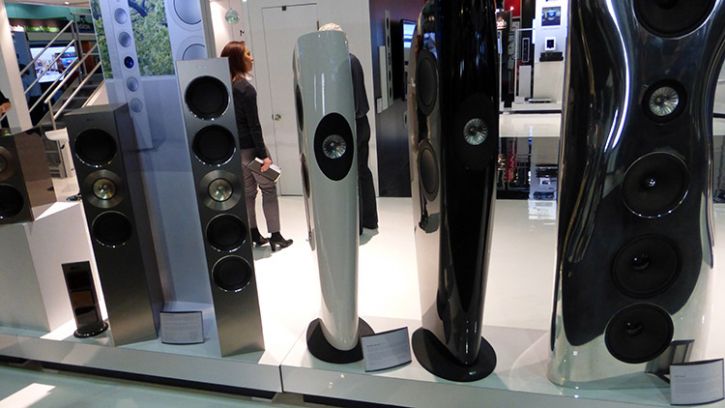 More Information: