Harry Potter Films to Get 4K HDR DTS:X Release on Ultra HD Blu-ray Disc
By Rachel Cericola
Harry Potter's wizardry is about to get a lot more impressive.
Warner Bros. Home Entertainment just announced plans to release all eight Harry Potter films in Ultra HD Blu-ray. Each film in the franchise will get a separate release, in 4K with High Dynamic Range (HDR). This will allow fans to experience the films with brighter colors, better contrasts, and more lifelike imagery than ever before.
In case that presentation isn't eye-popping enough, Warner Bros. is enhancing the experience with the addition of a DTS:X audio track for each film. This format delivers a more immersive experience because it can replicate and convey fluid movement of sound. That's because instead of assigning that sound to different channels, it's actually matched up with the objects on-screen, whether that person or thing is in front, behind, or above.
Each set will also include a Blu-ray disc with the feature films and special features, as well as a Digital HD version of the film. And just in case you're getting your hopes up, know that those special features will be the same ones included with each film's previous release.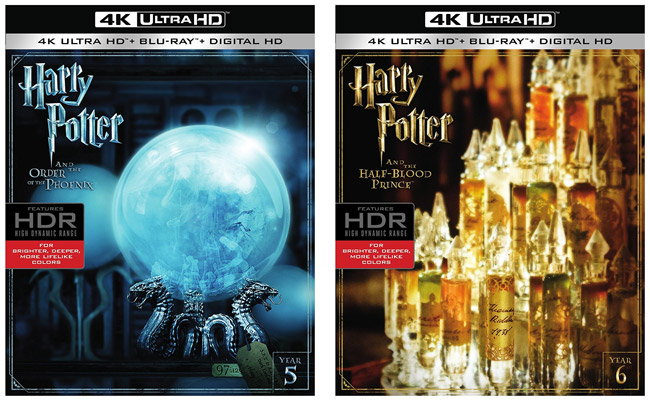 To experience the new audio/video boost, you will need a 4K Ultra HD TV with HDR, an Ultra HD Blu-ray player, and a high-speed HDMI cable. To get the DTS:X goods, you will also need a receiver that can decode the format and height speakers.
The last four films will be the first to get a new 4K release. Expect Harry Potter and the Order of the Phoenix, Harry Potter and the Half-Blood Prince, Harry Potter and the Deathly Hallows - Part 1, and Harry Potter and the Deathly Hallows - Part 2 to all be available on Ultra HD Blu-ray starting March 28.
Warner Bros. will release Harry Potter and the Sorcerer's Stone, Harry Potter and the Chamber of Secrets, Harry Potter and the Prisoner of Azkaban, and Harry Potter and the Goblet of Fire on Ultra HD Blu-ray sometime later in 2017. Specific release dates have yet to be announced.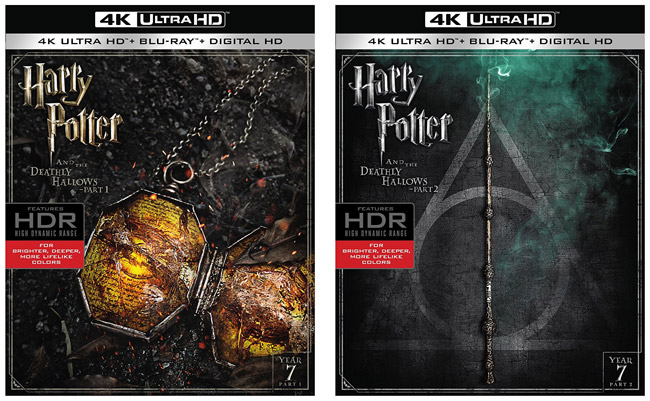 Where to Buy: