HDTV Deals: Panasonic 50-inch TC-P50UT50 Smart 3D Plasma: $779.99 shipped
By Rachel Cericola
Before you run off for the weekend, we have one more deal for your Friday -- and it's a good one. If you've been holding out on upgrading to a web-enabled HDTV or a 3D TV, this deal combines them both into one set for one low price. It's also great if you want to add a second one of those sets into your home.
We found Dell selling Panasonic's 50-inch TC-P50UT50 1080p VIERA 3D Plasma for just $849.99. However, when you add in the coupon code L9Z3F5SW4KFLL2 during the checkout process, the cost comes down to a cool $779.99. And yes, this is a very cool price. It's exactly $220 off the list price of this HDTV and it even includes free shipping right to your front door. Find out more about this offer and this HDTV on Dell's product page:
The TC-P50UT50 features a full 1080p HD image, in both 2D and 3D. Other features include 2D-to-3D conversion, fast switching phosphors, the 600Hz sub-field drive, and more.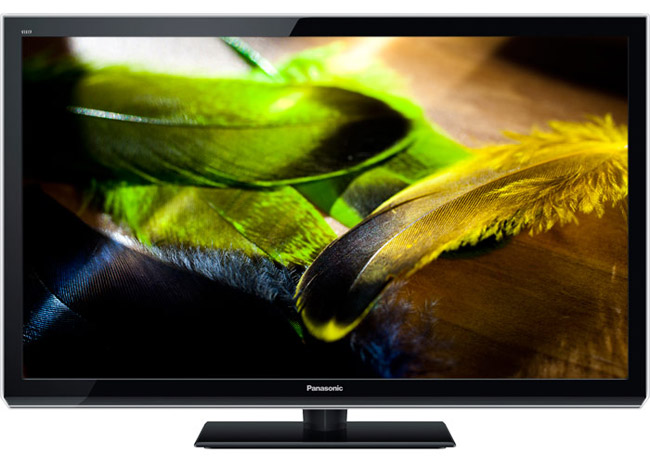 The set does not have built-in WiFi, but that can be added via an optional adapter. If you are placing the TV near an Ethernet jack, you should be all set -- with endless options for entertainment, of course. This set includes Panasonic's VIERA Connect platform, which provides instant, on-screen access to Netflix, Amazon Instant Video, YouTube, and several other popular apps. If you're in need of some additional apps or add-on equipment, the set can accommodate with two HDMI inputs and two USB ports.
If you want something slightly larger, the 55-inch version of this set (TC-P55UT50) is also on sale, for $1019.99. That price also includes free shipping and also requires a coupon code. Just use the code 3GRD8267JHRK4B during your checkout. Find out more about this set and this price on Dell.com:
Remember to use the correct coupon codes listed above if you want to get the absolute lowest price on each of the sets mentioned. However, these codes won't be valid forever; Dell is only offering the discounts through October 17, 2012, or whenever the retailer runs out of stock.
Please note: all deals posted on Big Picture Big Sound are current as of the posting date and time. These deals are frequently time- or stock-limited and generally do not last. Final pricing and stock are determined by the individual deal provider, not by Big Picture Big Sound so you will need to click through on the offer link to see if it is still available. Through our affiliate relationships with many online vendors, Big Picture Big Sound may earn a small commission on any referred sale.