HDTV Deal: Save Big on LG LED, LCD, Plasma TVs and Blu-ray Players (6 Days Only)
By Rachel Cericola
When we clean house, we usually find a few weird obscure Blu-rays and a lot of dust bunnies. When Amazon cleans house, you can usually get some pretty amazing deals.
From now through September 25, 2010, the online retailer is offering instant savings on select LG HDTVs as well as LG Blu-ray players. That means no coupons or additional purchases are needed. Just choose the product and your savings will be reflected in your shopping cart.
If you're looking for a new HDTV, this is where you'll want to start. This deal makes it easy to get a new HDTV for the bedroom, basement, family room, home theater or all of the above. Amazon is offering big savings on LG LCD, LED and plasma TVs in sizes ranging from 26 to 55 inches. Take a look at all of the models here: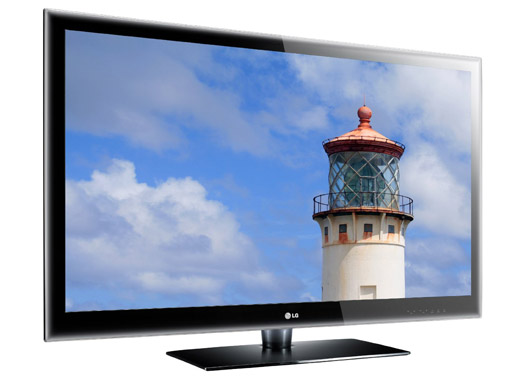 One of the models being offered is the 47LE5400 LED HDTV. Our own Greg Robinson recently took an enthusiastic peek at this model. It offers LED backlighting, a full 1080p HD image, TruMotion 120Hz technology, and four HDMI ports. It also provides support for NetCast. That LG exclusive provides on-screen, on-demand access to movies, TV shows, news, weather, and more. At last peek, LG's content partners included Netflix, VUDU, YouTube, Pandora, and many more. Find out more about this unit on Amazon's product page:
If you're looking to add a little 3D into your setup, both the LG 47LX6500 and 55LX6500 are being offered at a discount for a limited time. Both of these LED HDTVs can deliver 3D, when coupled with a pair of LG's active-shutter glasses. Aside from the 3D, LG boasts a 1080p HD image on both, with an ultimate mega contrast ratio of 8,000,000:1, TruMotion 240Hz technology, and NetCast support. Find out more about each model here:
Once you have the HDTV, you might want to pair it with a nice, new Blu-ray player -- especially at these prices. Check out each of the four models that Amazon has on sale:
Thanks to this offer, you can have a new Blu-ray player and streaming Netflix as low as $125. That would be on the LG BD550, which also offers everything else under the NetCast umbrella. Take a peek at the product here:
Earlier this year, our own Chris Chiarella got his hands on the LG BD570, which adds in built-in Wi-Fi access and 1GB of internal memory for BD-Live access. Big surprise: He liked it! Find out more on the player's product page:

Check out Amazon's main offer page for a look at the other two models, which have extras such as an internal 250GB hard drive and 3D playback. However, you'd better act quickly and carefully. These prices are only being offered through Amazon (not any of its third-party merchants) -- and for a limited time. These deals will end on September 25, 2010, or whenever Amazon runs out of stock.
Also Check Out:
Please note: all deals posted on Big Picture Big Sound are current as of the posting date and time. These deals are frequently time- or stock-limited and generally do not last. Final pricing and stock are determined by the individual deal provider, not by Big Picture Big Sound so you will need to click through on the offer link to see if it is still available. Through our affiliate relationships with many online vendors, Big Picture Big Sound may earn a small commission on any referred sale.