HBO to Unleash Game of Thrones First Season Blu-ray in Collector's Box
By Rachel Cericola
If you put off buying Game of Thrones: The Complete First Season on Blu-ray, your patience may be rewarded this winter. HBO Select just announced something big for the hit show, with Game of Thrones: The Complete First Season Collector's Edition coming on November 20, 2012.
With an MSRP of $99.97 and a king-size list of special features, this will definitely be on every Game of Thrones fan's holiday wishlist.
The box set will include Blu-ray, DVD, Digital Copy and UltraViolet Digital Copy versions of all 10 of the season's episodes. All of that will be packed inside a special collector's box adorned with the sigils of the four main houses. Of course, there are plenty of other goodies. The set will feature a special dragon egg paperweight and a Blu-ray bonus disc of season two, episode one.
There will be a total of five Blu-ray discs and five standard-def DVDs, with all of the episodes, as well as the interactive "Complete Guide to Westeros," a making-of featurette, character profiles, and a piece on the show's opening sequence. Other extras include a little something on the language, a look at "The Night's Watch" and a total of seven audio commentaries with cast and crew. There will also be a piece with executive producers David Benioff and D.B. Weiss and author George R.R. Martin talking about bringing Martin's best-selling series A Song of Ice and Fire to the small screen.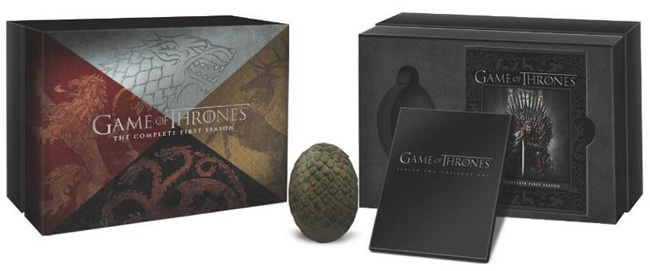 The five Blu-rays will have a few exclusives, as well. Look for an expanded "Complete Guide to Westeros," as well as an in-episode guide and an in-episode experience that explores the creative minds and colossal efforts behind episode six, "A Golden Crown." HBO also promises plenty of hidden "Dragon Eggs," with even more never-before-seen content.
Game of Thrones follows a cast of kings and queens, knights and renegades, liars and noblemen as they vie for power in a land where summers span decades and winters can last a lifetime -- and get pretty bloody to boot. The show stars Sean Bean, Mark Addy, Lena Headey, Nikolaj Coster-Waldaum, Aidan Gillen, and Peter Dinklage.
Amazon has yet to start taking pre-orders on Game of Thrones: The Complete First Season Collector's Edition, but we're expecting it to show up soon.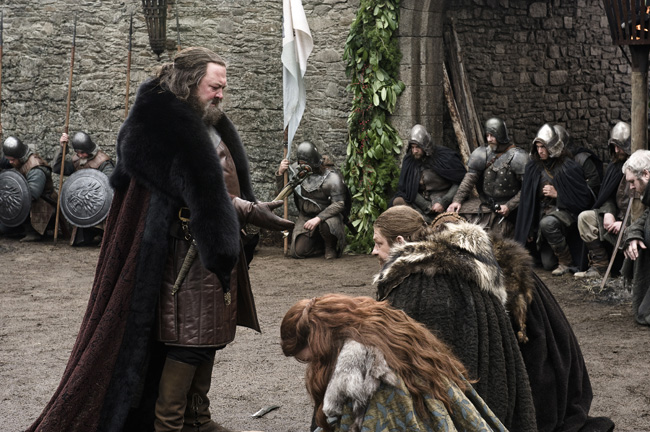 Where to Buy: