Fully Immersed: Best New Dolby Atmos and DTS:X Blu-ray Discs: Fate of the Furious, Fifth Element, Ghost in the Shell, Leon: The Professional,
By Greg Robinson
Fully Immersed, Volume 10
Is it just me or did this summer fly by?  I feel like I was just at the theater seeing Guardians of the Guardians of the Galaxy Vol. 2 to kick off the summer, and here it is practically September and I've just received in the mail that same film on Ultra HD Bluray - Disney's first 4K home entertainment release and first to feature a Dolby Atmos soundtrack. (Woohoo!) Before you know it, the rest of this summer's blockbusters will be on disc too. Here's but a sample of recent and upcoming immersive audio titles featuring a Dolby Atmos or DTS:X soundtrack:
Boss Baby 4K - Dolby Atmos, Dreamworks
King Arthur: Legend of the Sword - Dolby Atmos, Warner
Alien: Covenant 4K - Dolby Atmos, Fox
The Lincoln Lawyer 4K - Dolby Atmos, Lionsgate
Guardians of the Galaxy Vol. 2 - Dolby Atmos, Disney
Baywatch - Dolby Atmos, Paramount
Red and Red 2 - Dolby Atmos, Lionsgate
Cabin in the Woods - Dolby Atmos, Lionsgate
Blade Runner 4K - Dolby Atmos, Warner
I plan to cover at least a few of the above titles soon. Until then, here's what I've listened to most recently...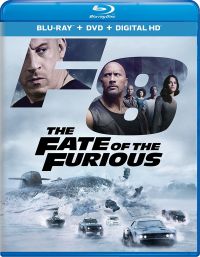 Fate of the Furious
Universal | Buy Now | DTS:X available on Blu-ray, 4K UHD
As the first installment of the Fast and the Furious franchise since Paul Walker's unfortunate passing,  Fate of the Furious ("F8") picks up that family disruption theme and runs with it - though not in the way you might expect. In keeping with tradition, F8's stunts are bigger and more preposterous than those that have come before, but a weak villain (Charlize Theron) and a predictable story hold this chapter back from greatness. What is great is the film's high-energy DTS:X soundtrack featuring loads of surround activity and a robust low-end, the latter being particularly evident when the cars do battle with a submarine on an icy landscape during the film's climax. (Yes, you read that right.) The overhead channels round things out nicely but discrete overhead effects are somewhat scant.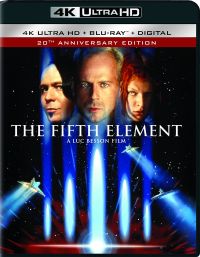 The Fifth Element
Sony | Buy Now | Dolby Atmos available on Blu-ray, 4K UHD
This summer gave us Luc Besson's long overdue return to sci-fi with Valerian and the City of a Thousand Planets. I haven't seen it yet, but I hear it's quite a bit of fun with eye-popping visuals, exciting action, and a playful attitude. This doesn't surprise me all, since the same exact things could be said of Besson's previous foray into-sci-fi, The Fifth Element. It's hard to believe it's been 20 years since Bruce Willis and  Millia Jovovich saved the word from Gary Oldman, but Sony is celebrating the anniversary with a new 4K Ultra HD edition sporting a recently-created Dolby Atmos soundtrack - and the new soundtrack wastes no time in declaring itself a noticeable upgrade. The film's very first scene benefits tremendously from the new height channels; the Atmos soundtrack makes this space feel significantly larger with "Aziz, light" echoing and reverberating off the loftier surroundings to convincing effect. Also, this is a rare occasion where you can get the superior Dolby Atmos soundtrack on standard Blu-ray too; it's available on Sony's latest Blu-ray release - a disc which is also included in the new Ultra HD release. Highly recommended.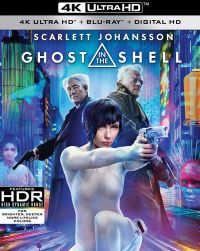 Ghost in the Shell (2017)
Paramount | Buy Now | Dolby Atmos available on Blu-ray, 4K Ultra HD
Let's pretend that Ghost in the Shell isn't a cult favorite anime classic from Japan with a devoted, international fan base. And let's set aside the Hollywood "whitewashing" controversy surrounding the casting of Scarlett Johansson as Major, the iconic (and decidedly Japanese) Section 9 assault team leader. At the end of the day, there are plenty of folks unfamiliar with the previous incarnations of this thought-provoking sci-fi classic and the only question that matters is: is this new film entertaining? And the answer is yes, sort of. Although ScarJo and most of the cast are disappointingly bland and lifeless, the core story remains intriguing, the aesthetics are impressive as is the on-screen action. Paramount's Dolby Atmos soundtrack does an impressive job throughout, with gunfire, alarms and city sounds swirling around - and often directly above - the listener.  The climactic sequence towards the end featuring a robotic crab tank thingie features exceptional and concussive bass and great usage of the surround and overhead channels.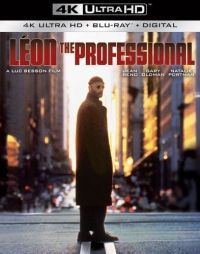 Léon: The Professional
Sony | Buy Now | Dolby Atmos available on Blu-ray, 4K UHD
We just talked about Luc Besson's The Fifth Element, but Sony has brought another of his films - arguably his best - to 4K Ultra HD with their new release of Leon: The Professional. This early effort from Besson is a small but wonderful film starring Jean Reno as a hitman with a heart of gold who befriends a very young Natalie Portman, protecting her from Gary Oldman and his team of drug-dealing thugs. As was the case with The Fifth Element, this is another one of those rare Sony titles where you can get the Dolby Atmos soundtrack on the standard Blu-ray too and not just the 4K UHD release. (Just make sure it says "Mastered in 4K" on the back to ensure you're getting the most recent Blu-ray release.) Sony's new Dolby Atmos soundtrack improves upon the solid DTS-HD soundtrack previously available. There aren't too many discrete effects directly overhead, but these new channels are used to good effect during the action sequences, with the climactic assault on Leon's apartment being the sonic standout.  Gunfire and falling sprinkler water surround and imerse the listener to create a thrillingly sense of place.
More Information:
Reviewed Using: