Fox Puts New Spin on Movie Streaming with Prometheus in Digital HD 3 Weeks Before DVD/Blu-ray
By Chris Boylan
Most movie studios are not known for their bold embrace of new technologies.  Frankly the very idea of a high quality digital version of a film being available online weeks before its home video release normally sends a chill down studio executives' collective spines. Because this could only mean one thing: piracy.  But that changed yesterday when Fox released the blockbuster film, Prometheus in a high definition digital version a full three weeks before its availability on DVD and Blu-ray Disc.
At a press event at the Beats store in downtown Manhattan the studio celebrated the release of the film in Digital HD format and its simultaneous availability on virtually all of the major movie streaming and movie download platforms.  You can now purchase a high definition digital version of the film from Amazon, CinemaNow, Google Play, iTunes, PlayStation, VUDU, Xbox Live and YouTube. On some platforms, bonus materials are also available with purchase of the feature film.  On VUDU, buyers of Promethues also get access to a trailer and two alternate takes of scenes from the film.
I watched the VUDU HDX version of Prometheus last night and (other than some buffering issues caused by my internet service provider), the film looked and sounded great in 1080p high definition quality with Dolby Digital Plus 7.1 surround sound.  This is not the shakycam bootleg DVD hocked on the streets of Chinatown. It's a pristine digital copy of the film worthy of a high-end home theater system.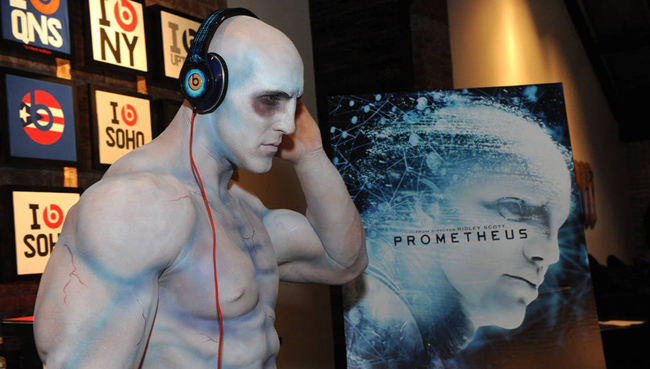 "With almost 800 million broadband connected devices globally, and millions of people accessing entertainment on those devices, we feel the medium's time has come," said Mike Dunn, President Worldwide, Twentieth Century Fox Home Entertainment. "DIGITAL HD redefines digital ownership in a way that presents consumers with a full range of benefits in a coherent way, and it allows them the chance to build digital movie collections that can literally be carried in the palms of their hands."

"Available in more than 50 countries, DIGITAL HD is a brand that will define the convenience and selection that digital ownership brings," added Mary Daily, President of Worldwide Marketing and Chief Marketing Officer, Twentieth Century Fox Home Entertainment. "Over time, DIGITAL HD will embody the benefits of HD quality and the ultimate all-access pass to the best in entertainment."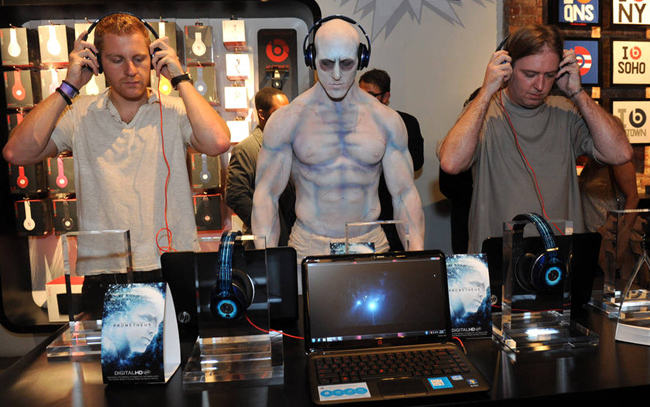 At the press event, Daily and I chatted about previous Ridley Scott films (Blade Runner and Alien being two of our mutual favorites), and about the future of movie distribution. Mary confided that piracy is a real problem for the industry, but Fox is facing it head on by offering movie lovers the option of legally purchasing a high quality, high definition version of the film not long after its theatrical release. Just as iTunes offered consumers the option to legally purchase digital music online, so will formats like DHD and UV (UltraViolet) give consumers the option to purchase movies early and enjoy them on whatever device or platform they choose: PCs, tablets, smart phones, internet-connected TVs, streaming set-top boxes and Blu-ray players.
"It's all about choice," said Daily, "and Fox wants to put that choice in the consumers' hands."
Find Out More:
Where to Buy: