Details Emerge on Samsung's 2017 QLED TV Lineup, Including Pricing and Availability
By Rachel Cericola
Samsung Electronics will be shipping out its newest TVs next week. Just don't expect them to be cheap.
That's because the 2017 QLED TV lineup isn't just a crop of your usual Ultra HD 4K TVs. All of these models include Samsung's enhanced Quantum dots and Infinite Array technology, which combined should improve color accuracy, color saturation, and contrast over previous models.
That Quantum dot technology has gotten an upgrade too, boasting better light efficiency and stability, as well as a wider color spectrum. These new metal Quantum dots promise to boost all aspects of the picture quality, including viewing angle, color volume, brightness, and bold contrast.
Besides deep black levels and a bold contrast, all 2017 QLED TVs include HDR 1500 functionality and color accreditation by Verband Deutscher Elektrotechnieker (VDE), one of Europe's largest technical-scientific associations.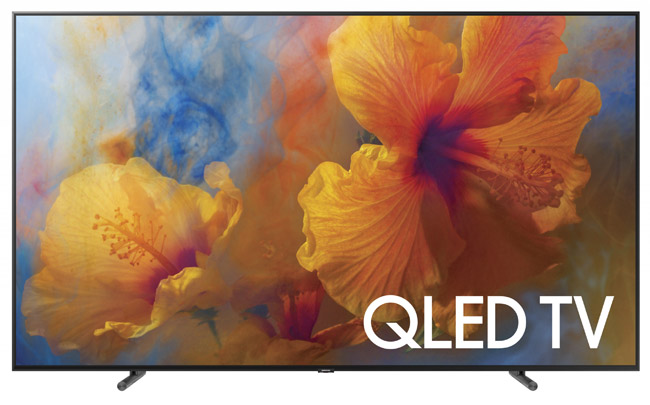 These sets will also have an updated version of Samsung's Smart Hub. Besides Smart TV features, these sets will come with the Samsung One Remote Control, which now has voice control capabilities. Of course, you can also link the TV to your Android and iOS devices with the Smart View App. Both control options provide access to Samsung's TV Plus, which has plenty of 4K content and streaming music selections.
Finally, each of the new QLED TVs include the new Invisible Connection cable, which removes all of the cable clutter and makes the setup a single-cord system. Samsung is also introducing the No Gap Wall-mount, in order to bring the TV closer to the wall than ever before. If you don't want to wall-mount, Samsung will also offer the optional easel-like Studio Stand and a Gravity Stand that can be rotated for perfect viewing from any angle.
"Our 2017 lineup is ushering in a new era for television. This year, we are taking smart features, craftsmanship, and creativity to new heights -- all while delivering a premium experience and solving everyday consumer pain points in the process," said Dave Das, SVP of consumer electronics marketing for Samsung Electronics America. "With QLED TV, Samsung's advances in Quantum dot technology provide our best picture quality ever -- all while truly enhancing the way you live."
Samsung's 2017 QLED TV lineup is available for pre-order now. The 55-inch flat QN55Q7F is priced at $2,799.99, the 65-inch QN65Q7F flat QLED is $3,999, and the 75-inch QN75Q7F flat model is $5,999.99. The 65-inch QN65Q9F flat QLED is the lone model in the Q9F series, with an MSRP of $5,999.99. The curved QLED TV models include the 55-inch QN55Q7C ($2,999.99) and the 65-inch QN65Q7C ($4,299.99), as well as the 55-inch QN55Q8C ($3,499.99), the 65-inch QN65Q8C ($4,799.99), and the 75-inch QN75Q8C ($6,799.99).
Where to Buy: