Datacolor Offers Spyder4TV HD Colorimeter and Calibration for $129
By Rachel Cericola
It's hard not to get giddy about a new HDTV purchase. That is, until you get it home. It never quite looks the same on your wall and/or AV cabinet, now does it? That's because even though HDTVs can be very pretty out of the box, they aren't always easy to set up -- at least not properly.
Calibrating your HDTV can take a lot of money, training, or both. However, Datacolor just announced the Spyder4TV HD, a new product that promises to take the sting out of TV calibration. The kicker? It's a mere $129.
Promising to improve upon those manufacturer factory color settings, the Spyder4TV HD uses a software program to measure TV settings and provide adjustments to brightness, contrast, color, tint and color temperature. Datacolor says that this device can even maximize the life of your precious big screen, reducing the amount of electricity used all while upping the performance of that picture.
Once the software is loaded on a nearby computer, the spider-like Spyder device can weave its web around almost any TV screen, up to 70 inches. A universal mounting system holds the Spyder4TV in place. From there, just launch the calibration sequence and let the software guide you through the process.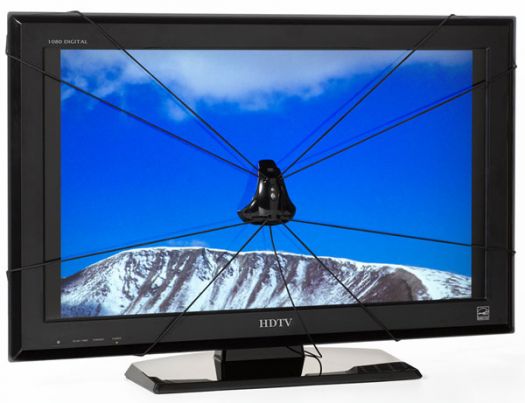 "Diehard sports fans, movie buffs and anyone who has made the investment in a home theatre system will wonder how they've watched anything without having first used the Spyder4TV HD," said Dave Faulkner, product manager of imaging color solutions at Datacolor. "Natural colors and picture accuracy, displayed as intended by the director, will provide users with a superior picture quality unlike anything they've experienced before in the comfort of their home."
As a successor to the company's Spyder3TV, the Spyder4TV HD features high-def support, Mac and Windows compatibility, software support for 10 languages, and a special test pattern disc for Blu-ray purposes.
Datacolor says that the Spyder4TV HD is now shipping. Will this $129 device change the way we (literally) look at HDTV? Check back soon, as we have a review sample on its way.
Where to Buy: