DTS and Samsung Join Forces to Deliver Surround Sound on Smart TVs
By Rachel Cericola
Without a doubt, HDTV can deliver a big, beautiful picture. The audio, however, just always seems to be lacking. Samsung is hoping to remedy some of that flat sound, by integrating DTS audio into some of the company's 2012 line.
The two companies just announced a partnership that would bring DTS' audio solution to select models of Samsung's 2012 premium Smart TV line. Of course, each set won't have a set of bulky speakers attached. Instead, the DTS audio solution will convert audio from stereo to surround sound for better, more immersive sound -- and all inside the TV.
According to DTS, this will also allow for up-mixing to 5.1 channels. That basically means that you'll be able to watch broadcast movies and television shows in surround sound, and hear music with more depth and realism. It also adds a whole other dimension to today's video games, via "heightened engagement."
For now, Samsung says that the surround sound technology will be integrated into 7000 and 8000 series LED and plasma TVs.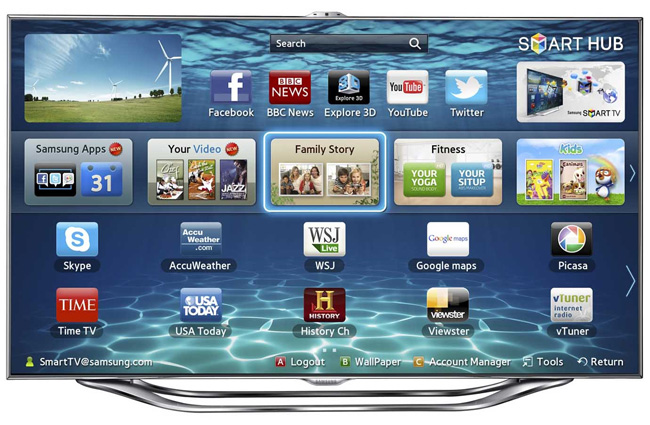 "Our goal is to improve consumers' television watching experiences by providing rich, immersive audio," stated Brian Towne, executive vice president and chief operating officer at DTS, Inc. "The DTS audio solution allows users to effortlessly enjoy multi-channel surround sound regardless of the audio source."
Where to Buy: