DISH Unveils 4K Joey, Whole Home Music and Voice Remote at CES 2015
By Rachel Cericola
Every year since DISH Network first launched the Hopper Whole-Home HD DVR back in 2012, the company has created a bit of new buzz for the DVR category. CES 2015 is certainly no different.
The satellite provider just announced a slew of new Hopper-centric products and services, including the 4K Joey. Powered by a Broadcom BCM7448 SoC processor, the 4K Joey works with any 4K television that supports HDMI 2.0 and HDCP 2.2 and can play video in 4K at 60 FPS with 10-bit color. Thin enough to slide behind a wall-mounted 4K TV, it also features picture-in-picture and native Bluetooth support. Available sometime in the second quarter of 2015, the 4K Joey will work in conjunction with existing Hopper boxes.
Speaking of existing Hoppers, one of the box's current perks is that it can deliver video all over the house. Soon, DISH Network is planning to put whole-house music into that mix. A new update will turn existing Hoppers and Joeys into music streaming "zones," which can be controlled using a new iOS or Android smartphone app. From there, users can select services such as iHeartRadio, Pandora and TuneIn, as well as any stored music on the network. All of that music can be synched across multiple rooms or you can opt to play different content in each zone. Expect the whole-home music option to be available on Hopper and Joey boxes sometime this summer.

Other new features include the addition of the Vevo app for accessing over 100,000 free HD music videos and Lyve, which can put personal photos and videos on the Hopper. Vevo is coming sometime in the first quarter of 2015, with Lyve available in Q2.
To control all of these cool new features, DISH Network is adding the option of a voice remote. Yes, soon you will able to yell at your TV and actually have it react, thanks to the Hopper Voice. In addition to voice command capabilities, this new remote has a touchpad that allows users to swipe and scroll, as well as a dynamic backlight, 17 buttons (down from 53 on the current remote), and more. A Hopper Standard remote will also be available for users that want the voice options, but without the touchpad. Hopper Voice will ship with all Hoppers and 4K Joeys, while Hopper Standard will be included with other Joeys. Existing customers can also purchase a new remote for existing boxes, although there's no word on what fees will be involved to make the swap.
DISH Network is also planning to deliver a new user interface, nicknamed "Carbon." The new interface will deliver a higher contrast for easier reading and customizable text size, as well as a personalized home screen that will highlight programs that a subscriber may enjoy based on past viewing experience, time of day, personal preferences and other factors.
The Carbon UI, Voice Control remote and Hopper Standard remote will be available in the second quarter of 2015.
"Since launching the Hopper in 2012, we have never stopped innovating, and today marks the next milestone in our journey to connect consumers with entertainment, including the latest 4K Ultra HD content," said Joseph P. Clayton, DISH CEO and president. "We are making the Hopper user experience more intuitive than ever, while also making it a true entertainment hub through apps on the Hopper that connect consumers to some of their favorite streaming services."
The DISH Hopper Whole-Home DVR includes PrimeTime Anytime and AutoHop features, as well as 2TB of storage and the Slingbox technology-driven DISH Anywhere remote viewing option. DISH Transfers even allows Hopper users to watch programming on the go, without a web connection. For more information, check out our DISH Network Hopper with Sling Whole-House DVR Review.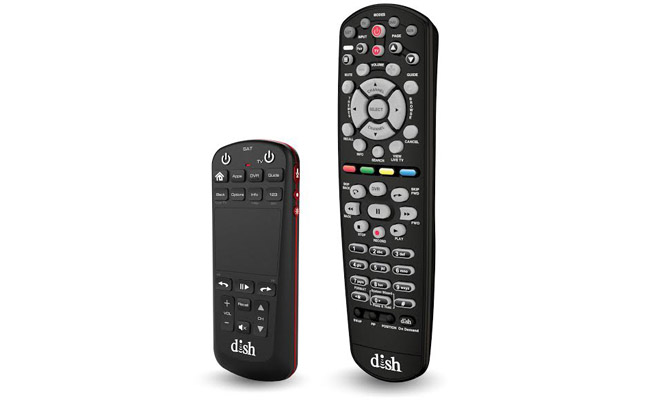 For More Information:
Also Check Out: