Clive Davis: The Soundtrack of Our Lives Review
By David Kempler
Star-Studded, but Superficial
Clive Davis is arguably the most famous and most successful music executive in history. Among the countless acts he has signed are Donovan, Janis Joplin, Laura Nyro, Santana, The Chambers Brothers, Bruce Springsteen, Chicago, Billy Joel, Blood, Sweat & Tears, Loggins and Messina, Aerosmith, Earth, Wind & Fire, Barry Manilow, Aretha Franklin, Dionne Warwick, Patti Smith, Kenny G, Alicia Keys, Miles Davis, Busta Rhymes, Notorious B.I.G., and Whitney Houston.

Chris Perkel's documentary "Clive Davis: The Soundtrack of Our Lives," which opened the 2017 Tribeca Film Festival, recounts Davis's star-studded life. Despite it being as big a puff piece as you might ever see, it's hard not to smile while watching it. That's because it's filled with great performance after great performance.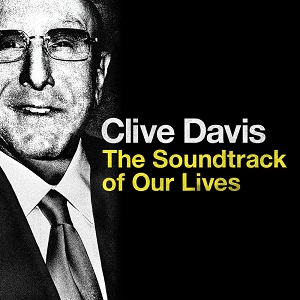 The overwhelming message here is that Clive Davis has the Midas touch. He had the unique ability to see greatness in musical acts before others could, and he made most of those he discovered very rich. Of course, he accumulated great wealth for himself along the way.

The only negative note regarding his artists concerns the tragic death of Whitney Houston. Davis, who stayed clear of the private lives of his performers, did get involved in Houston's private life. She was like a daughter to him, and a big part of this film is spent watching her career and life slowly disintegrate, until drugs finally claimed her life.

There are also business setbacks, including some unsavory things Davis was accused of doing, but these stories feel interjected to give the documentary some gravitas. This doesn't really work, because it's only a short while until we are watching exciting clips of great performances again, and there's a constant stream of accolades for Davis from everyone.

If you're looking for compelling storytelling, you're better off looking elsewhere. If innocuous entertainment featuring lots of celebrity gazing is appealing, you can't do any better than this. The whole thing is visual and aural cotton candy. You might enjoy it, but I doubt it will leave much of a worthwhile impression.