Bowers & Wilkins Braves the Elements with AM-1 Weatherproof Speaker
By Rachel Cericola
Over the weekend, that pesky groundhog saw his shadow. That means that you only have a few short weeks to wait, before you can spark up the grill and start blasting out that springtime soundtrack. Of course, you don't have to wait to fire up those meats or the music. Bowers & Wilkins is ready to brave the elements with you, with its newly announced AM-1 Architectural Monitor.
The AM-1 weatherproof speaker packs that distinctive B&W sound in a weatherproof package.
That's not to say that you can't put the AM-1 indoors; it would nestle quite nicely anywhere inside or outside of the home. It has a two-way design with an inverted drive unit configuration. That includes a 1-inch aluminum-dome tweeter mounted below a 5-inch glass-fiber bass/midrange driver. According to B&W, this type of setup helps spread that sound around when the speaker is mounted up high on the wall.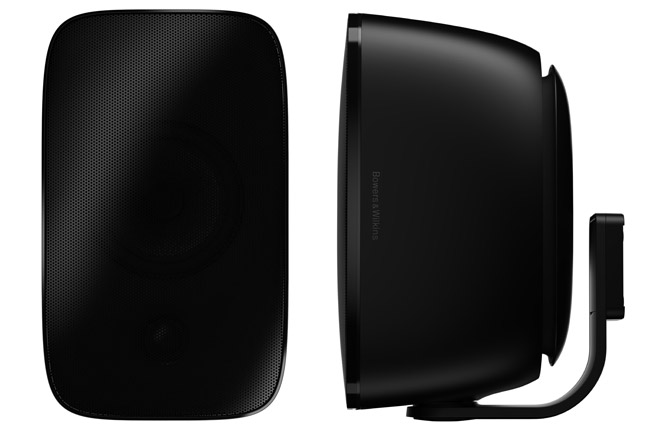 The AM-1 also has a rear-mounted auxiliary bass radiator (ABR), which boasts big bass for a compact cabinet that's also safe in the outdoors. Other features include a cast aluminum wall bracket, a rustproof aluminum grille, and flexible mounting that allows users to rotate the speaker through 110 degrees from center in both directions.
Bowers & Wilkins plans to start selling the AM-1 in March, as an exclusive through the company's dealer network. It will be available in black or white, with an MSRP of $300 each.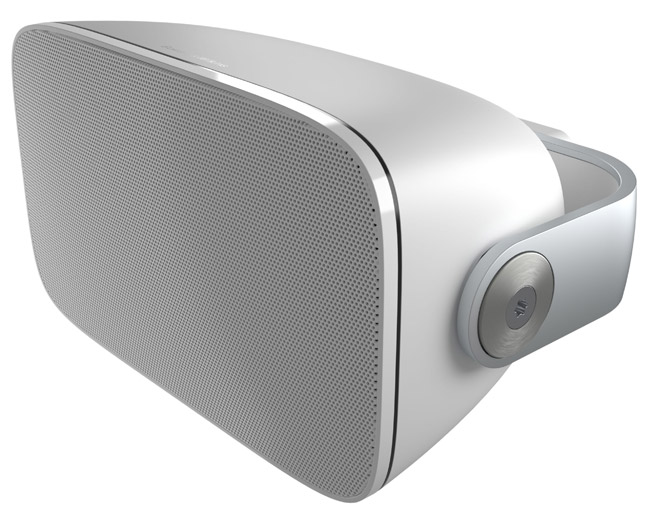 Where to Buy:
For More Information: