Bluesound Does Wireless Multi-Room Music Streaming for Audiophiles
By Chris Boylan
Whole-home wireless audio streaming options are proliferating. And while companies like Sonos are making noise about their lower cost entry-level offerings, newcomer on the scene, Bluesound is touting high-end sound quality as their competitive differentiator. At a press event in New York City earlier today, Bluesound, a division of Canadian electronics manufacturer Lenbrook Industries, launched a full suite of audio streaming solutions intended to bring music to every room in your home.
Bluesound offers a free app for iOS and Android devices which can access your local digital music files on a DLNA device (like a Windows PC) or network-attached hard drive. It can also access TuneIn Radio, for access to thousands of streaming radio stations. The Bluesound app can also access RDIO, a paid service which offers instant access to around 20,000,000 songs plus a customizable radio station-like music discovery service that will introduce you to new music or play your old favorites.
The products offered by Bluesound range from the Node ($449) which is a wireless networked music player, without any amplification or speaker to a combination Power Node ($699) and Duo system ($999) which provides fully networked wireless music playback through a high-quality three piece subwoofer/satellite speaker system. Bluesound also offers a self-contained networked tabletop speaker system, the Pulse ($699) as well as a unique disc player/ripper called The Vault ($999).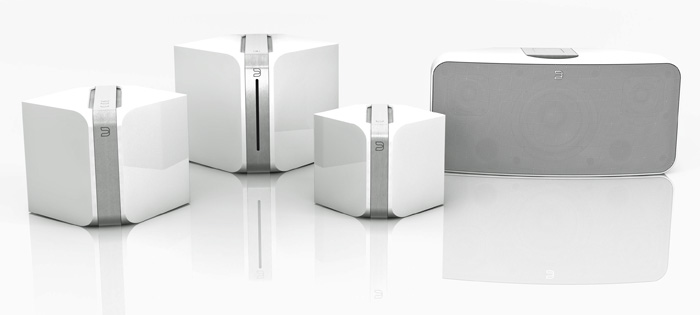 The Vault allows users to insert their new CDs for instant playback, but it's not just a CD player. While playing the disc, the Vault rips it to FLAC (Free Lossless Audio Codec) and/or MP3 files on its internal one terabyte (1TB) hard drive. So even those who are not so tech savvy can build up a digital music collection, in fully lossless format, simply by playing each disc in their collection.
At the press event, we listened to an assortment of Bluesound products, but the combination that impressed me was the Power Node/Duo combo. At $1698, it isn't exactly inexpensive, but listening to a few lossless tracks, including an audiophile-grade 24-bit/96 KHz cut, the system earned its lofty price tag. I could definitely hear a 3-dimensional soundstage, with nice imaging and a pleasant harmonic blend with refined treble and reasonably extended low end. Those who think listening to digital music on a wireless system entails some compromise in quality should give this system a listen.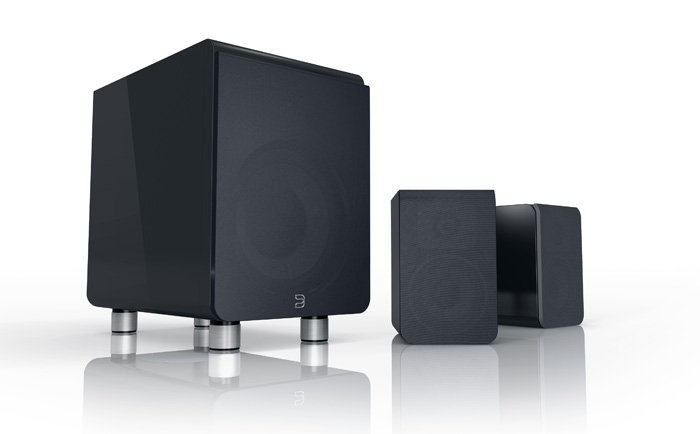 The system operates over your home network. If you're concerned about potential bandwith problems or drop-outs, use the wired ethernet connection. But Bluesound reps say that they can easily support eight concurrent listening streams to as many zones over standard 802.11n WiFi, so that should accomodate most use cases.
Bluesound reps say that the speakers are available today, but I tried a few local zip codes on their web site and was unable to find a local dealer. Also, the system is not available on Amazon or other online dealers. So it may be a little while before you can find it in a store near you.
More Information: